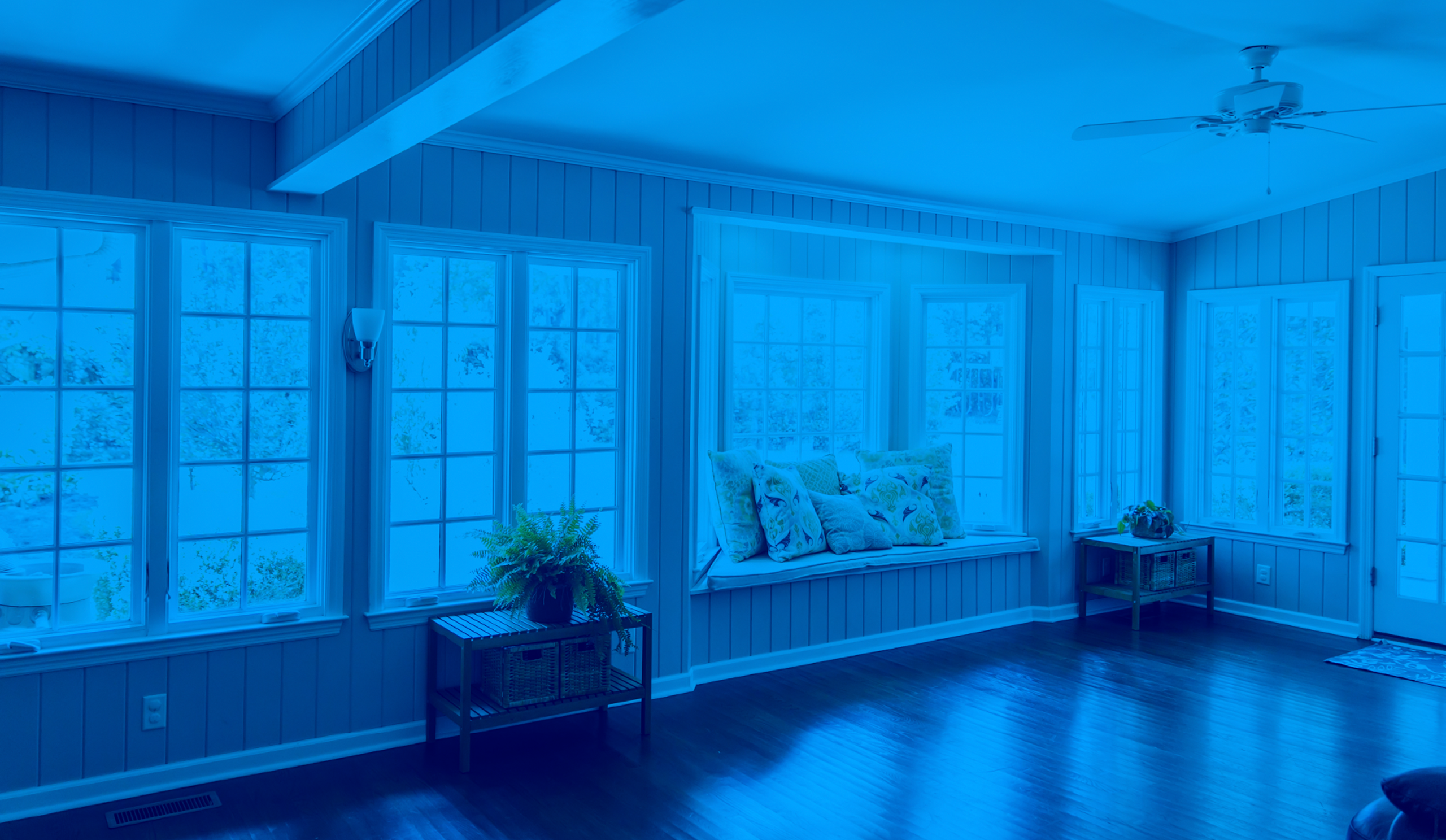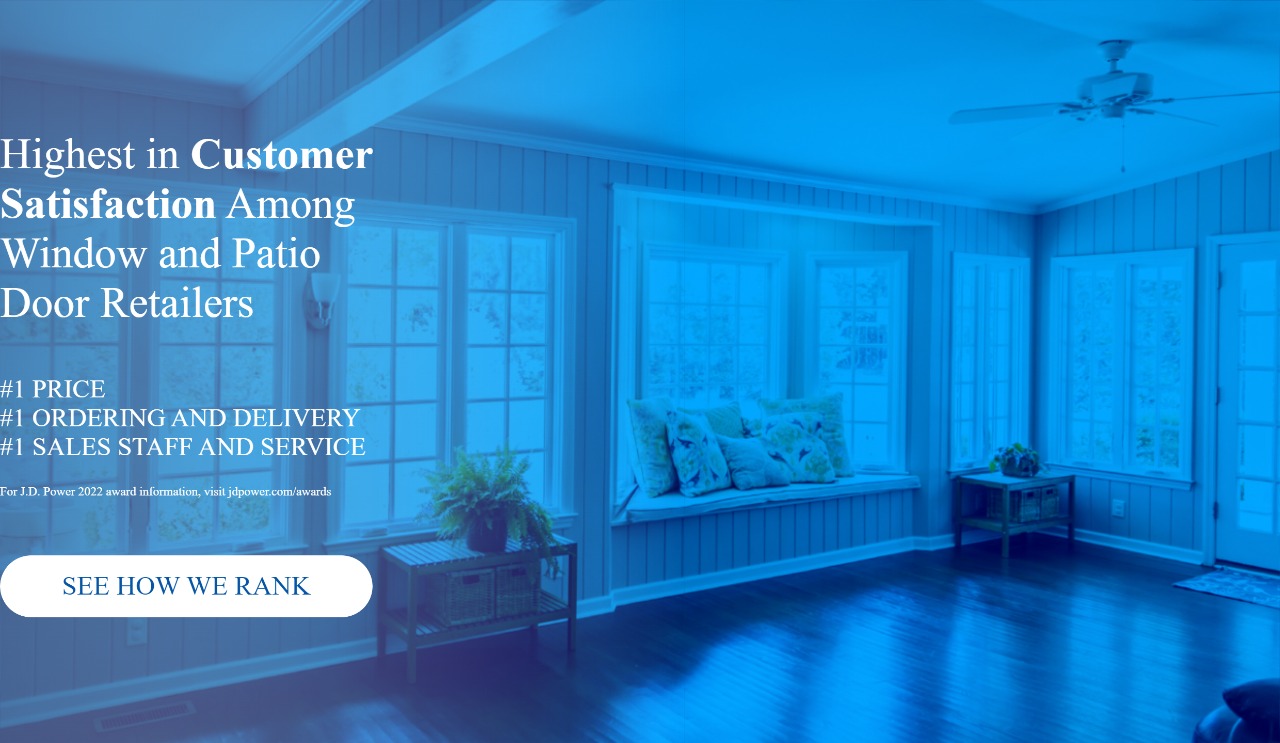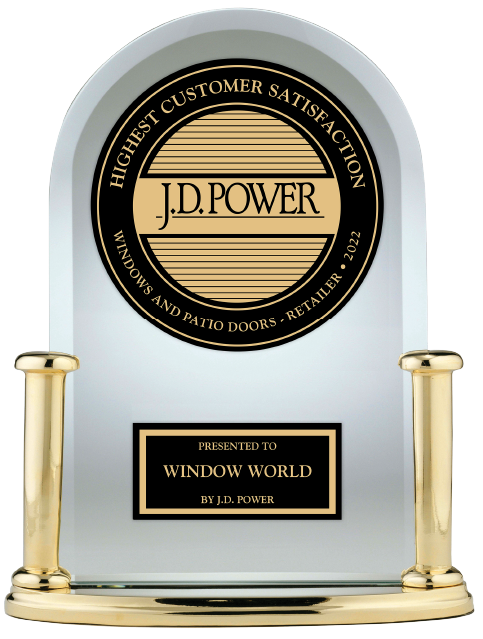 Highest in Customer
Satisfaction Among
Window and Patio
Door Retailers
#1 PRICE
#1 ORDERING AND DELIVERY
#1 SALES STAFF AND SERVICE
For J.D. Power 2022 award information,
visit jdpower.com/awards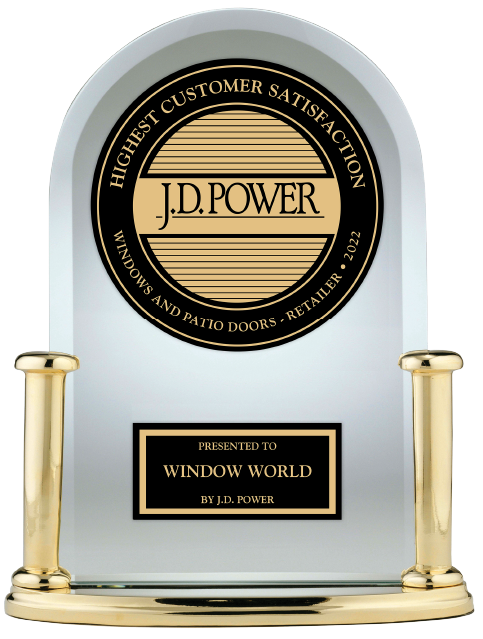 Highest in Customer
Satisfaction Among
Window and Patio
Door Retailers
#1 PRICE
#1 ORDERING AND DELIVERY
#1 SALES STAFF AND SERVICE
For J.D. Power 2022 award information, visit jdpower.com/awards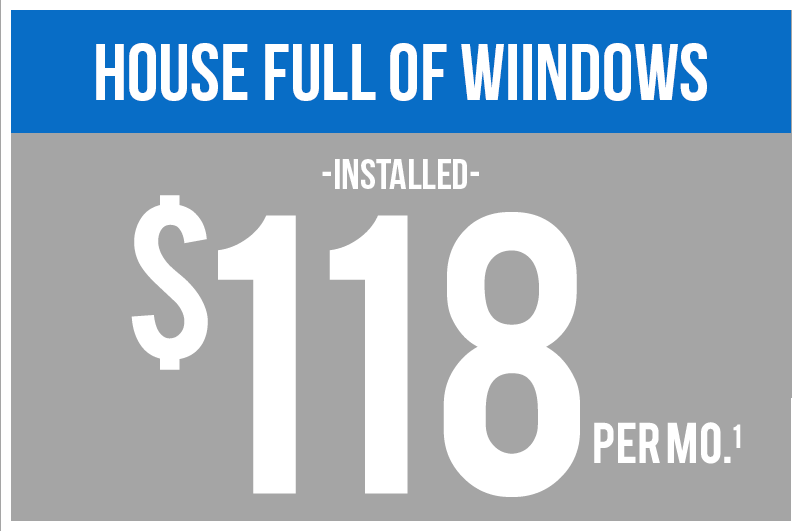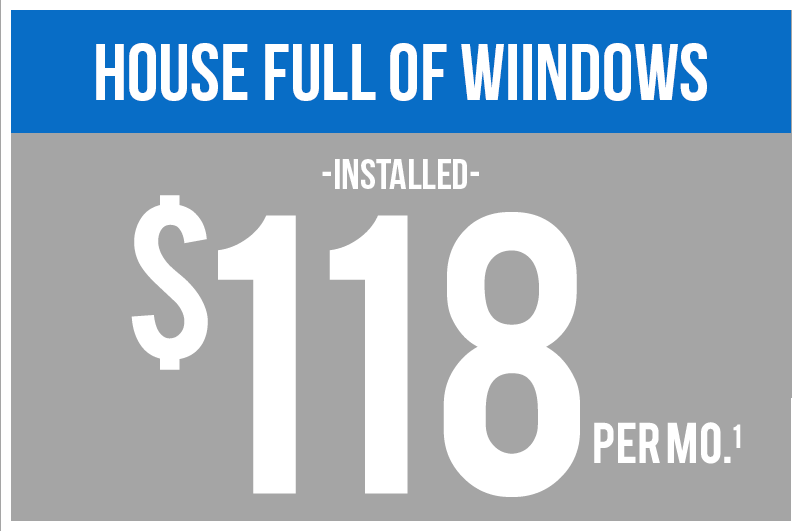 WINDOWS • SIDING • DOORS • MORE
WINDOWS • SIDING • DOORS • MORE MORE AMERICANS CHOOSE
MORE AMERICAN'S CHOOSE
WINDOW WORLD
WINDOW WORLD
Receive up to

$1100 IN FEDERAL
TAX CREDITS

*


SPECIAL FINANCING AVAILABLE

2
SPECIAL FINANCING
AVAILABLE

2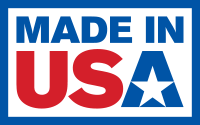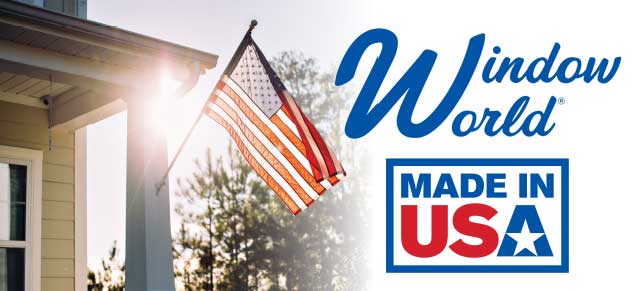 OUR HASSLE-FREE PROCESS IN
3 EASY STEPS!
YOU CHOOSE WHAT'S RIGHT FOR YOU AND YOUR ENERGY BILLS!
CHOICE 1
REPLACEMENT WINDOWS STARTING AT
ASK FOR DETAILS.
Compare at $600
4000 Series Windows
White Vinyl
Hurricane Rated
Double Hung
Insulated
Max size 3ft. x 5ft.
CHOICE 2
REPLACEMENT WINDOWS STARTING AT
ASK FOR DETAILS.
Compare at $800
SolarZone™ Elite Stainless Spacer
White Vinyl
Hurricane Rated
Double Hung
Insulated Enhanced Frame
Max size 3ft. x 5ft.
CHOICE 3
HOUSE FULL OF WINDOWS INSTALLED
$0 DOWN! JUST 48 MOS.
Six 4000 Series Windows
ENERGY STAR® Rated Plus Glass
ENERGY STAR® Qualified
No Hidden Fees
CHOICE 4
HOUSE FULL OF WINDOWS INSTALLED
$0 DOWN! JUST 48 MOS.
Eight 4000 Series Windows
ENERGY STAR® Rated Plus Glass
ENERGY STAR® Qualified
No Hidden Fees
CHOICE 5
HOUSE FULL OF WINDOWS INSTALLED
$0 DOWN! JUST 48 MOS.
Twelve 4000 Series Windows
ENERGY STAR® Rated Plus Glass
ENERGY STAR® Qualified
No Hidden Fees
Real Customers, Real Reviews
Ralph Filipowicz
1/27/2022 - Google
job in a professional manner they were on time and went the extra mile
Ann Cline
1/20/2022 - Facebook
Great company.. Had windows installed with them and very happy. Windows are great and the installers were very professional…when they were finished with the installation I was really impressed that there was no debris on my floors. Highly recommend this company and the prices are very good too ❤️❤️ I rate them a BIG 10
Michael Berger
1/20/2022 - Google
Very happy with our windows
Howard Winkler
12/17/2021 - Google
The crew worked efficiently. They cleaned up any mess that was made and went over the operation and maintenance of the windows. I was thoroughly satisfied.
Phillip Romano
11/17/2021 - Google
I wish I got to deal with the 3 sweethearts in their office on a daily basis. They are just amazing! Professional, polite, and very knowledgeable. Thank you!
Hershell Adams
11/17/2021 - Google
The product is great and our installers did a wonderful job. Very satisfied with our new windows.
Susan Thompson
9/17/2021 - Google
They were great. From start to finish. No messes to clean up they did it all. If you are thinking of new windows, give them a call, they were over 10 thousand dollars less than my first quote.
PJ Duchnowski
8/24/2021 - Facebook
Great guys got all windows done in one day and clean up also friendly and helpful
brian dennison
8/17/2021 - Google
Installation was awesome and salesman was awesome
Erica Jackson
8/17/2021 - Google
I Love my Beautiful Windows!!!
Kathleen Collie
5/17/2021 - Google
Very efficient. We're very pleased with the windows. I would recommend them to anyone looking for a professional result.
Jose Falconett
4/17/2021 - Google
Fast and quick service
Renee Watkins
3/17/2021 - Google
I can't even begin to say what a fantastic job you guys have done, would recommend and have since I own my own company and talk to a lot of people, don't hesitate hiring Window World !!!!!!
Jamie Henley
2/17/2021 - Google
I work here and honestly best crew and company i could ever work for.
Lou Caporiccio
2/17/2021 - Google
Good experience with installers. Three men, six hours, nine windows replaced. The ten week wait for the install wait was a bit long.
Sherry Fowler
2/17/2021 - Google
Had 4 new windows installed today by Window World. First class installation. Professional, courteous and the installers cleaned up after themselves. Love my new windows. I have already recommended them to someone else.
Barbara Woodson
2/17/2021 - Google
What an exasperating conversation with the salesman, Sean. Sorry...merong company. Should have been west world
Ken Eberly
2/17/2021 - Google
Very professional and knowledgeable.
Diana Szelak
2/17/2021 - Google
If I could give Brent and his crew Jamie and Aaron 10 stars I would. They were terrific installers. The BEST!! They were awesome, very friendly and most helpful. Great experience and we love our windows and very excited to be able to get them. Brent is a artist with a caulk gun. Brent gave complete demonstration, answered all our questions and more. Outstanding service. 20 Stars!!!!!
Sally Workman
2/17/2021 - Google
Just had new windows installed yesterday by Brent. He did a great job. Arrived on time finished the job by cleaning everything up and doing a great job.
Barry Millet
2/17/2021 - Google
Just got our Duke Electric bill with our new WW windows. $204. Last month with old single pane windows, $288.
GandK W
2/17/2021 - Google
I had 13 windows installed in March and wanted to wait to review them. I must say they are excellent, and I am well pleased.Window World Windows:They were measured accurately and fit perfectly.I am very pleased with the quality of the windows and screens.The installation was done by a great team of workers that 1.) were careful in the removal of the old windows, and with the installation of the new windows--no scratches 2.) the caulking was neat and tidy 3.) the clean-up was thorough 4.) their focus was on my being a satisfied and happy customer---and I was, and am!The cost of the 13 windows was VERY reasonable.Another plus--my air conditioning/heating bill has reduced.The customer service at Window World was professional and caring.Having dealt with two window companies--my first 8 new windows installed, just prior to Window World, was with another local company and ended up to be a very expensive, disappointing and unfortunate experience. Therefore I have a pretty good comparison of the quality of service of the two companies. I highly recommend Window World and would absolutely use them again.
Michael Jones
2/17/2021 - Google
Excellent after the sale service. Patrick was pleasant and professional on my repair. Won't hesitate to use again and highly recommend
Patty Ferrieri Tarter
12/14/2020 - Facebook
installers were great. It took awhile to get the windows and sliding door. Then the sliding door came incorrect. Had to wait another 3 months for it to come in. All in all, we are very happy with the windows and doors and would recommend them.
Angela Danford
11/10/2020 - Facebook
Very Efficient and very polite neat installers. This is our second time purchasing from window World. I love their windows you cannot go wrong
Geri O'Brien Carapazza
10/27/2020 - Facebook
Lifetime guarantee on the windows, fairly priced. I had gotten an estimate from a different company. They came in with a higher price and only guaranteed the work for 20 years. High quality windows with a great technician (Todd) who communicated with me before and after the windows were done installed.
Geri O'Brien Carapazza
10/27/2020 - Facebook
Lifetime guarantee on the windows, fairly priced. I had gotten an estimate from a different company. They came in with a higher price and only guaranteed the work for 20 years. High quality windows with a great technician (Todd) who communicated with me before and after the windows were done installed.
Bonnie Belcastro
4/08/2020 - Facebook
Installers pleasant worked neatly cleaned up after them selves kept me updated on progress
Windows are exactly what I expected an give great value to my home
Have told neighbors how pleased I was
Bagel "Bagel" Arnold
2/17/2020 - Google
I bought a house that had windows installed by previous owner with Window World about 10 years before i purchased it and they transferred the lifetime warranty to me when i bought the house and had a part failure in the balancer. The service guy Phillip was awesome at explaining how everything worked and showing me the parts he was replacing! He looked around and found a seal failure in another window and ordered the new one immediately. Great service, great warranty and everyone I've talked to has been super friendly and helpful. Really glad previous owner went with them!
Kathy Dabrowski
2/17/2020 - Google
The receptionist at Window World makes dealing with them a real pleasure. She is efficient and knowledgeable in addition to always being pleasant. I vote for a pay raise for this sweet lady!
Evelyn Butler
2/17/2020 - Google
The whole process was amazing. ALL employees including the installers were professional and caring..they cleaned up after themselves. Very happy
Jill Carel
2/17/2020 - Google
Excellent service! Excellent quality! Professional and courteous! I am a loyal customer— second house of windows from them. I highly recommend Window World!
Susanne Schanz
2/17/2020 - Google
Wonderful and professional service by all of the Window World staff members. A true pleasure to work with, and we would highly recommend them.
Sue McBride
2/17/2020 - Google
We love our new windows the workers were fast and efficient and very professional!
Beverly Braman
2/17/2020 - Google
Installers were very efficient, courteous, and fast.
Larry Meile
2/17/2020 - Google
Many firms touted their warranty as a way to get you to purchase their product. But, when a warranty claim arises, enacting it becomes an onerous process that largely negates the value of the giarantee.This is NOT the case for Window World. The windows that were installed have performed well. Twenty-two years after being installed the seal on the lower half of the bathroom failed.I called WW of Ocala. They asked if I had the serial number if the window. I did (it is available on a sticker attached to the sash). They verified our address and a replacement window was ordered to arrive in 5 to 6 weeks. That was it! No fuss. No mountain of paperwork. No problem.How can you beat it? A product that lasts. And a simple warranty process if there is a problem.
Brian Wall
2/17/2020 - Google
Great people
Helen Mcgrail
2/17/2020 - Google
They are great I pop a window out and had to call for repairs and someone was here the same day. Don't know about any other's but I am very happy with my windows and the service.
John McGlinchey
2/17/2020 - Google
Outstanding windows. Superb installation. Cannot say enough about the service. On a scale of 1 to 10 I rate them 11. Wish I had more windows.
bill leenerts
2/17/2020 - Google
Just want to say i could not be more pleased with the work that was done they were very professional and very efficient with everything and in every aspect of the installation. The fellows that did the work were great and knew what they were doing. the follow up with Phillip who came and readjusted the windows and did touch up to the windows was also very good i could not be more pleased. Thank every one connected with window world for there fine efforts. Bill Leenerts
Alexis Clark
8/01/2019 - Facebook
I highly recommend window world all the people are so nice and very helpful. And there windows are the best there
Sarah Nichols
6/06/2019 - Facebook
The windows are perfect for keeping this Florida heat outside! Lifetime transferable warranty is great if you're trying to update and sell your home!
Cathy Sheldon Clinton
4/17/2019 - Facebook
***** 5 stars. The crew I had - Lonnie and Brent were amazing. 6 windows and they are perfect. They were precise and perfect gentlemen. Cleaned up everything. Not a piece of anything left behind.
Laura Johnson
2/17/2019 - Google
Absolutely LOVE the new windows. Contracted with Window World in May and I must say they are well worth the wait. Everything from the salesman to the install was great. The office did a great job of keeping my husband and I up to date with the timeline. I WILL be recommending this company to all of our friends. All around extremely satisfied with Window World!
Angie Baker
2/17/2019 - Google
Had my windows done YEARS ago and could not find my paperwork on the warranty. I was worried I wouldn't be able to get my foggy window replaced but when I called they were able to pull my file and ordered the piece to fix my window. This was the first time I've had to call in for a warranty and they took care of it quickly and were pleasant to talk with. The young gentlemen was very polite and efficient. He even checked my other windows while he was there to make sure they were all in good shape. Most places make you jump through hoops for warranties but window world was just a simple phone call and done!
Suzanne Williams
2/17/2019 - Google
My husband and I are amazed with our new windows and sliding glass doors! The salesman was very professional, he took his time to answer my hundred questions since this was our first time buying windows. He didn't push us to purchase anything like your typical salesman does. He left us with the quote to think about it for as long as we needed but after having a few other quotes done we knew window world was the right choice. The ladies in the office are so sweet and kept us informed through calls and even text. When it came time to put the windows in, the two gentlemen were very polite and my husband was impressed with their work. They then showed me how the windows opened, closed, lock, and tilt open. I used to have to put all my body weight into opening my door and now it slides open with one finger!! And the best part is their lifetime warranty! So if I ever have any trouble all I have to do is give them a call. Thank you Window World and your team!!
Todd Swearingen
2/17/2019 - Google
Awesome! The windows look great, the installers were on time and very professional. The process from start to finish exceeded expectations. I highly recommend Window World.David SwearingenSummerfield, Florida
Diane Lewis
2/17/2019 - Google
Window World is one of the best companies I've ever had the pleasure of working with. I can honestly say that I'm someone who knows absolutely nothing about windows (other than the fact that mine are old and I'm tired of astronomical electric bills). But I was pleasantly surprised that a salesman came to my home to explain what my options were as a customer and exactly how the product works, how well they keep the heat and the cold out, and about their warranty. You may have a little bit of a wait, but I honestly believe that there is a reason that they are so busy! Because their products are great. I have nothing but good things to say about both the salesman and the installers who came out to put my windows in. I would recommend Window World to all!
Marilyn Triplett
2/17/2019 - Google
Love our new windows and the installation guys did a great job of putting them in and cleaning up. They were very professional.
Jason Miller
2/17/2019 - Google
Recently bought a house that has window world windows in it that were purchased in 2014, according to the paperwork. I was a little skeptical as to how true this "Lifetime Warranty" really is. Much to my surprise Window World actually honored their warranty. They advised me that I would need to do a $50 transferable warranty before they could help, but ordered my windows right away. A few weeks later they called to let us know they were here and needed to get us on the schedule for us to have them replaced. The best part is it didn't cost me a penny after the transfer fee! The service guy Phillip was very friendly and showed me how they operate. He also went out of his way to check all my other windows while he was here.
Tracy Lyn
7/09/2018 - Facebook
Wonderful work and the workers are very friendly and did a fantastic job !
Jackie DiCosmo
2/17/2018 - Google
Sales person did his job except I ordered nine windows and one sliding door. When my order came I had nine windows no door. It was not ordered had to wait six more weeks for the door to be installed. When the door was installed somehow the screen got damaged. Installer said it would only take about three weeks for the screen. Two months later I still haven't received the screen. When I called about it I'm told rather rudely that it will probably get here next week and I was hung up on. I feel I was quite generous giving four stars and the only reason I did that is because the installers did above and beyond their job . On the other hand the office staff needs work whether it's because they're shorthanded overworked or just plain rude not sure. Originally placed my order on April 20, 2017 received a call yesterday my screen will be here tomorrow. September 27, 2017.
George Malvar
2/17/2018 - Google
The gentleman who came to our home was terrific. He measured each window and made sure everything was just right. Then the window installers came and installed them and they too were great but the salesman came too! He came to make sure we were happy and he checked each one to be sure they were perfect. And they are! The salesman was awesome. His name is Greg Galas. Make sure you call Window World and ask for Greg! By the way... Our power bill has dropped dramatically thanks to Greg and Window World! People like this are a rare find today! Greg cared about US and OUR needs above all. Thank You Greg and your company!
Barry Nugent
5/11/2017 - Facebook
The couple that installed my windows today where absolutely fantastic in every way. A very high standard of professional service and very efficient from start to finish. I would highly recommend window world any day of the week...
Ron Benotti
2/17/2017 - Google
We were very pleased with your product and your installers. Especially Harvey and his wife ..what a team. They were not only professional in the installation but they were very friendly and enjoyable. Good work all around.
Joseph Barton
2/17/2017 - Google
honest trade
Dell Anne Hines Afzal
2/17/2016 - Google
Our experience with Window World of Ocala has been absolutely terrific. We had 32 year old double-paned windows that were severely in need of replacement. The salesman came and gave us the information. We had already been quoted prices for replacement with Pella and Anderson windows from the 'big-box stores' and I did notice some of the other Window World franchise locations had bad experiences which resulted in terrible reviews. We did NOT find this to be a bad experience in OUR installation. The price was a little more but we felt the features in comparison to the other name-brands, the guarantee and the sturdiness of the windows we purchased far outweighed the lower price from the other stores. This remodel was, after all, hopefully to last well into OUR lifetime since we have no plans to leave our home. We wanted to purchase the best we could get for our cost justification. The franchise in Ocala seemed to be on top of their game, the installers were excellent with a tremendous work ethic and they produced an absolutely beautiful product for our home. I can absolutely say I would highly recommend this company for anyone wishing to replace their windows.
Dell Anne Hines Afzal
2/26/2015 - Facebook
I contracted with this dealership in mid-January 2015 expecting to have all of the windows in my home installed within 6-8 weeks. Initially there was a problem with Permitting in our County due to a new law regarding a final inspection on our in-ground pool. (What? it was built in 1987 and the work we had done requiring permitting since then never mentioned an "open issue" on a final inspection, besides which we took a back-hoe to the danged pool years ago!) Jenn in the office alerted me to the issue and I had to work with County Codes to correct. Fortunately although it took almost two weeks to correct and get scheduled for installation the next step was new window installation.

On the day of installation, Bubba Wheeler and Brian Smith arrived ready to work...They completed our entire house in a single day, worked without taking their lunch breaks and were totally professional and helpful. They didn't seem to mind us asking questions, however, we did try to stay out of their way. On the evening of the installation there was a major storm headed our way and they did not want to chance the outside caulking to be washed away before it could dry sufficiently. Both of the installers are young men under thirty and both had tremendous work-ethics. I would absolutely recommend them and this company to anyone choosing to replace their windows. The cost was a bit more than some of the big-box stores but the hurricane rating, the guarantee and the professionalism involved, absolutely justifies the little extra we paid. The installation was done well within the 6-8 time-frame and the windows are beautiful. The design of two of the windows did not arrive as I wanted but I am assured the panes will be corrected asap.

I hope your company appreciates the fine work of Mr. Wheeler and Mr. Smith as well as the dealings with Jenn in the office. We really appreciate the professionalism of all involved.
Linda Wells
11/20/2014 - Facebook
Excellent company!
WHO LOVES
WINDOW WORLD?
WHO LOVES
WINDOW WORLD?
View the map of our completed projects near you
---
LET US PUT YOU ON THE MAP
On the surface, every blue dot represents a project we've completed in your area. But when you look deeper, the blue dots mean so much more. They depict the trust, faith and confidence our customers place in us with each installation. They show the enhanced value, quality and efficiency of every house we touch. Simply put, they mean the world to us. Upgrade your home to join the thousands of satisfied homeowners in your community.

FREE NO-OBLIGATION IN-HOME QUOTE

SPECIAL FINANCING
AVAILABLE²

Lifetime Limited Warranty

Guaranteed
Low Pricing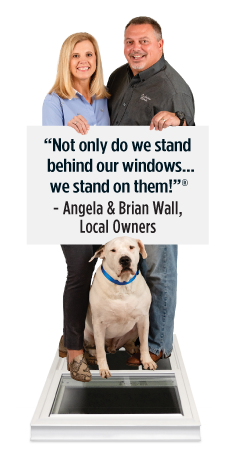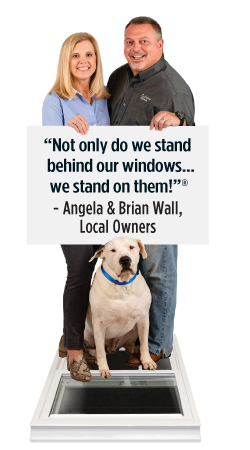 AMERICA'S LARGEST EXTERIOR REMODELER℠




MORE AMERICANS CHOOSE WINDOW WORLD.
HERE'S WHY...
Exceptional Quality of Work and Products Offered
High Performing, Energy Efficient Products
Licensed, Insured and Lead-Safe Certified
Good Housekeeping Seal with an Earned Reputation
Clearly Itemized Guaranteed Low Price
Convenient Financing Options
Industry's Strongest Lifetime Warranty
Locally Owned and Operated
ENERGY STAR® Retail Partner
AAMA Certified
NFRC Certified
Made in the USA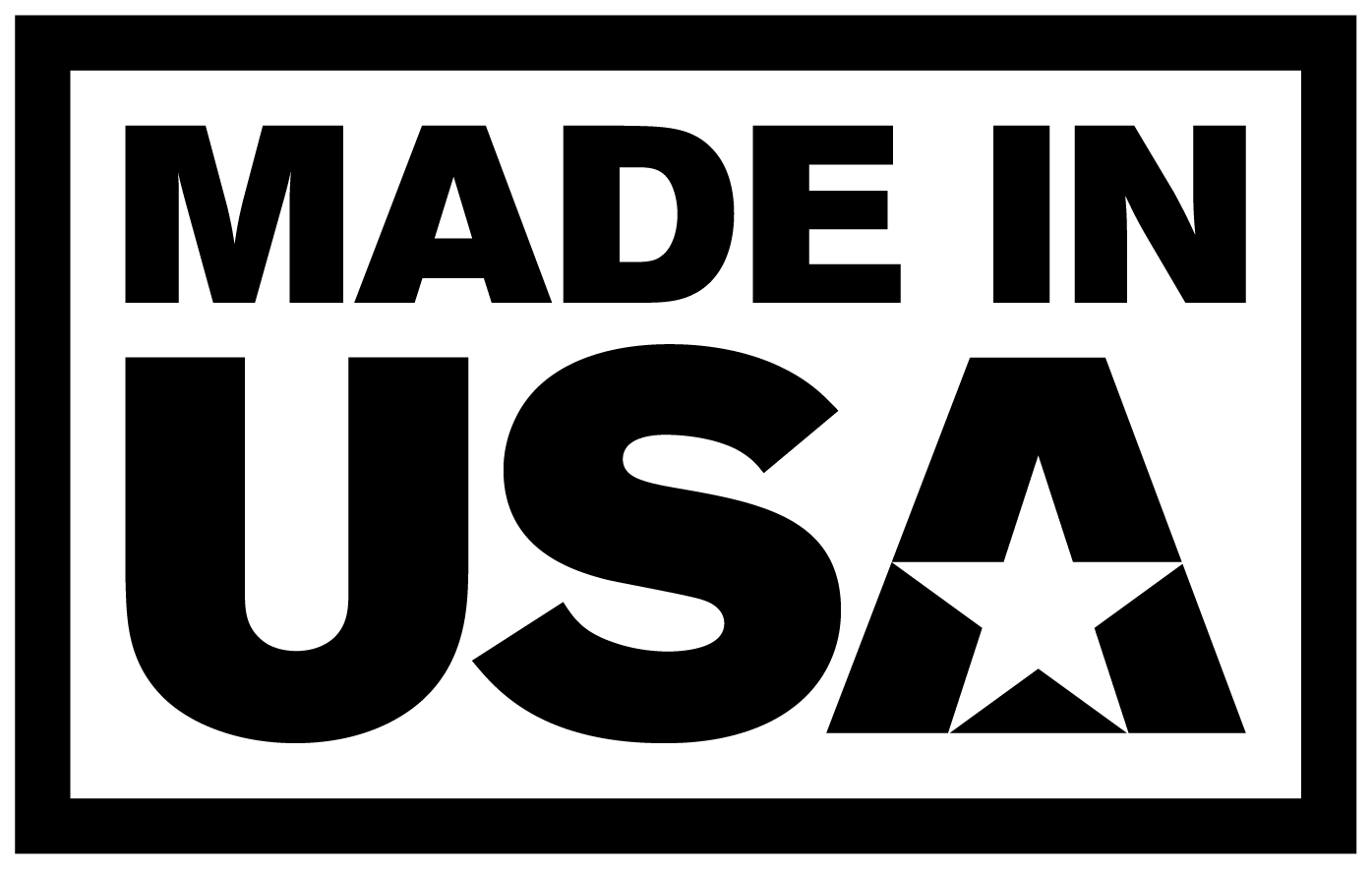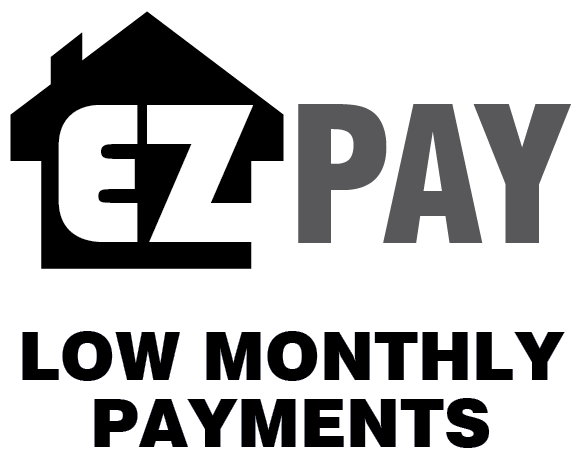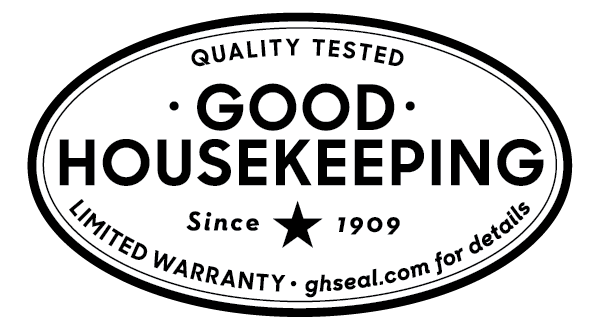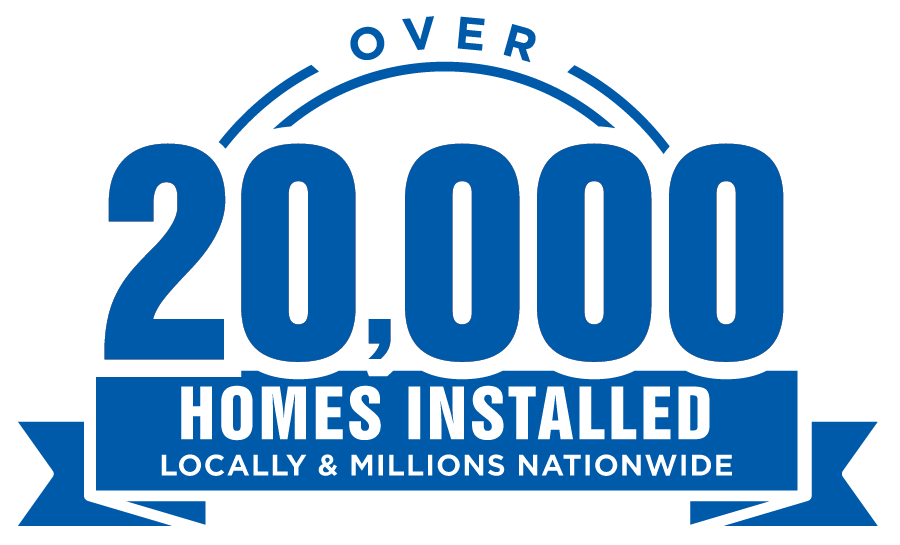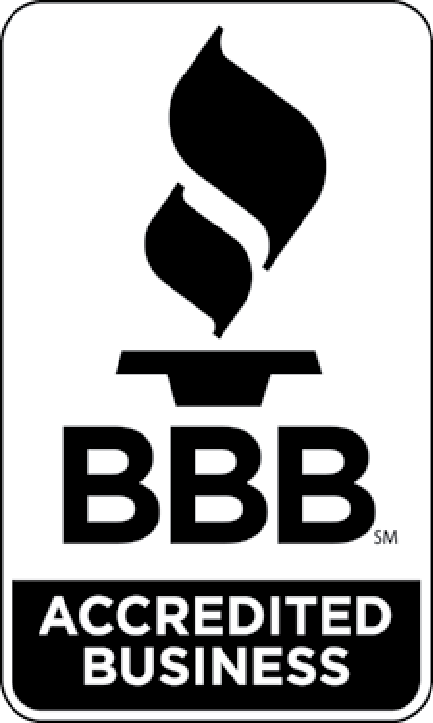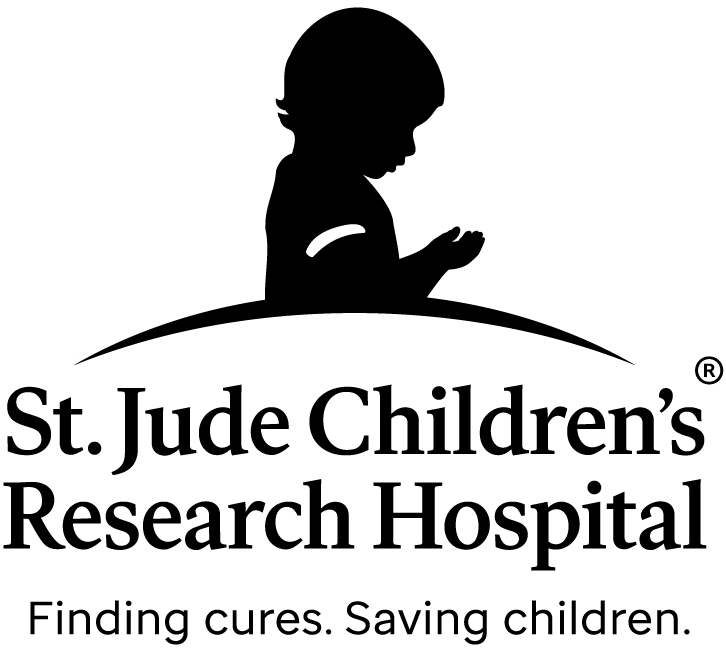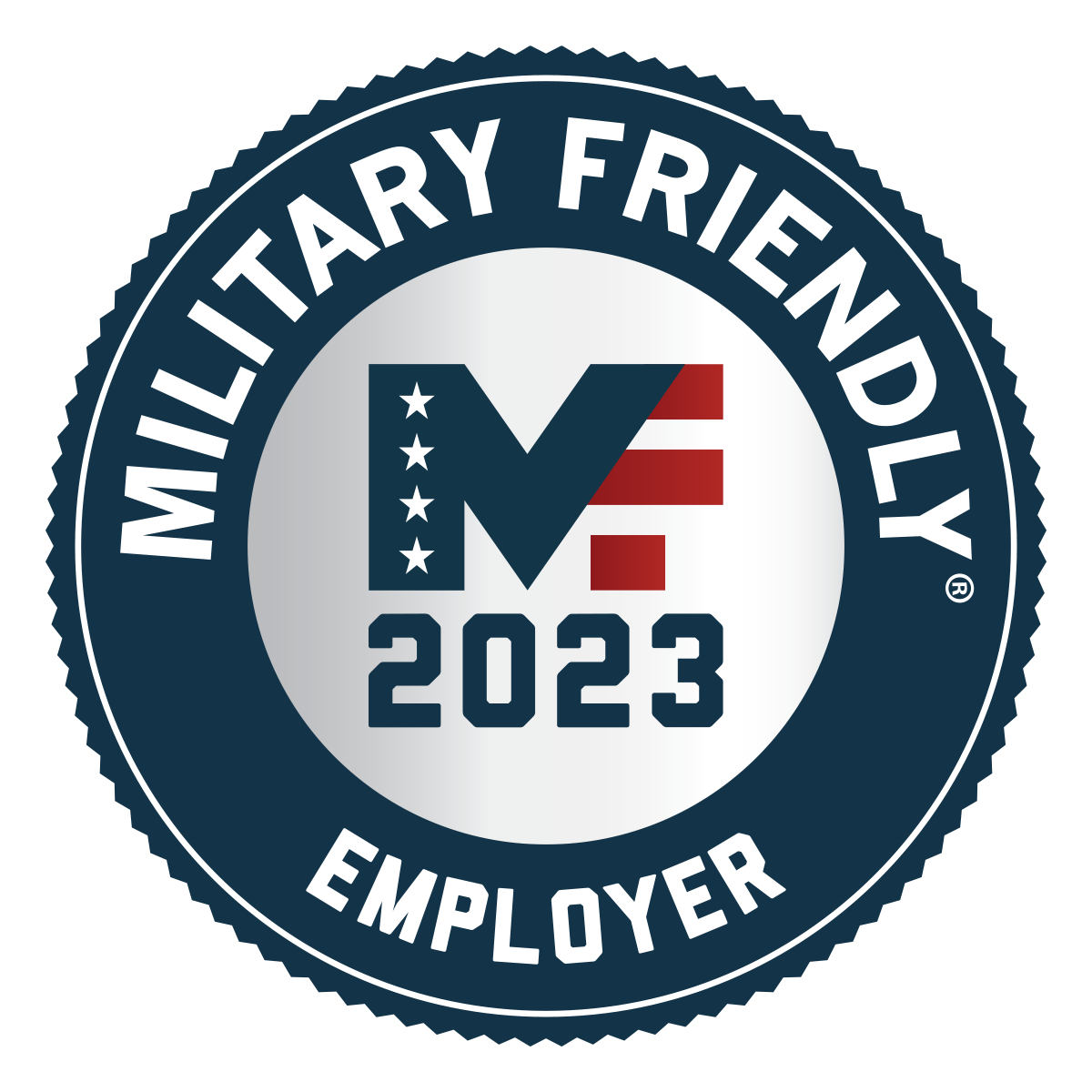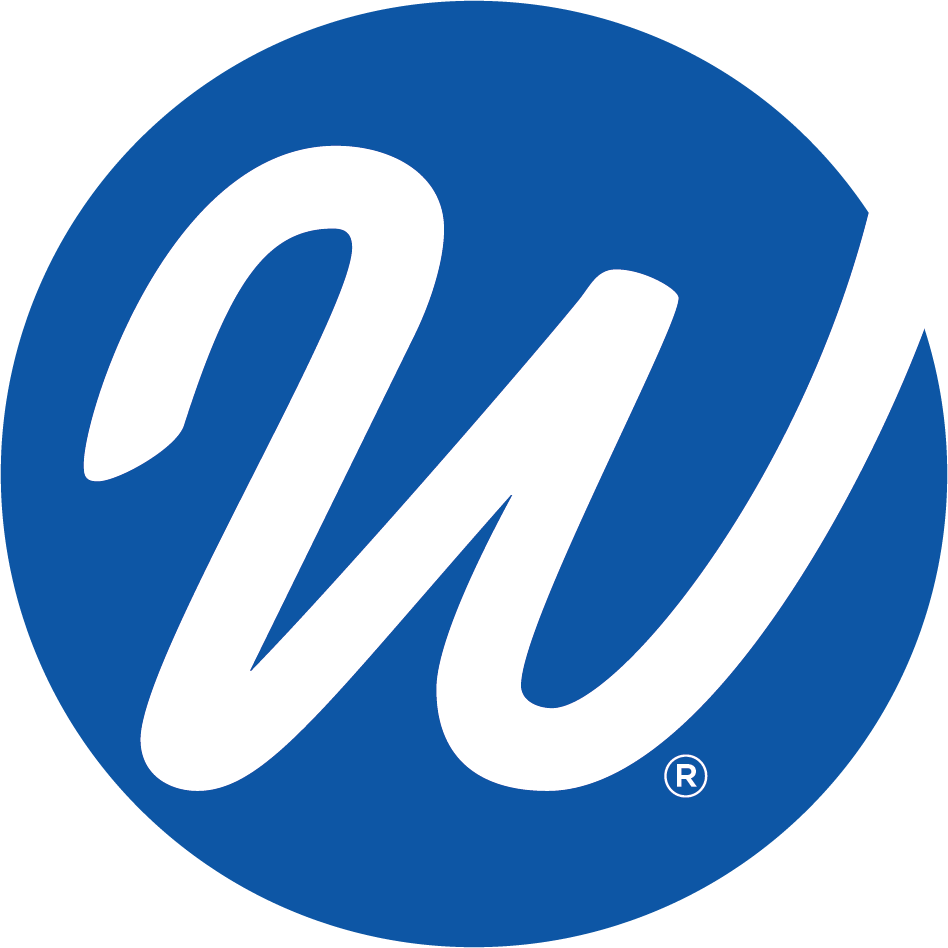 SHOWROOM ADDRESS:
35 SW 57th Ave., Ocala, FL
This Window World® franchise is independently owned and operated by Window World of Florida, Inc. d/b/a Window World of Ocala under license from Window World Inc. Fully licensed & insured. License No. CBC1258574 Previous sales are excluded and offers cannot be combined. ¹All payments based at 6.99% APR for 48 months. Bank approval needed. Must qualify. Ask for details. ²Subject to credit approval. Ask for details. *Select products only. Ask for details. For more information, consult your tax advisor and visit EnergyStar.gov.