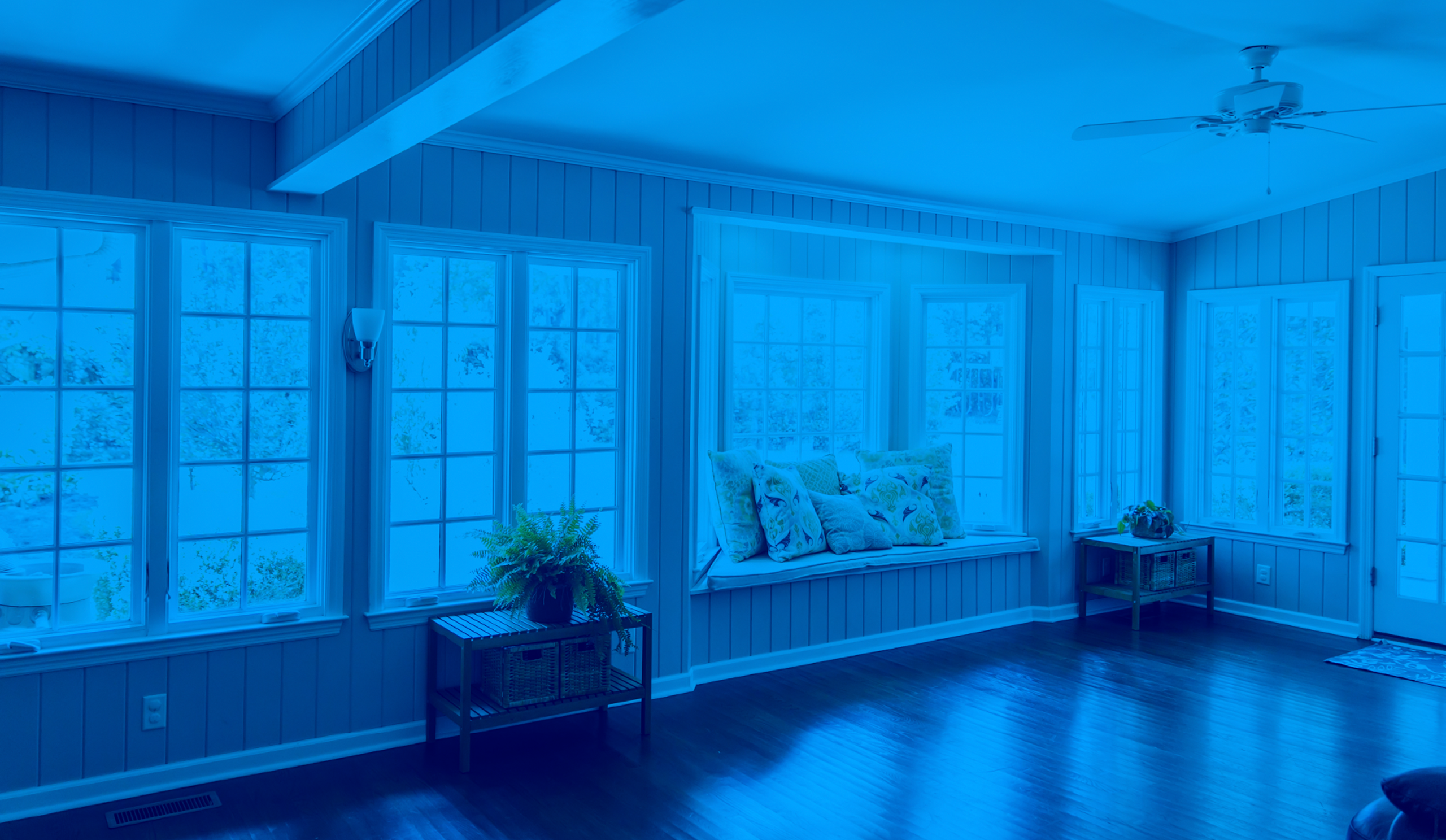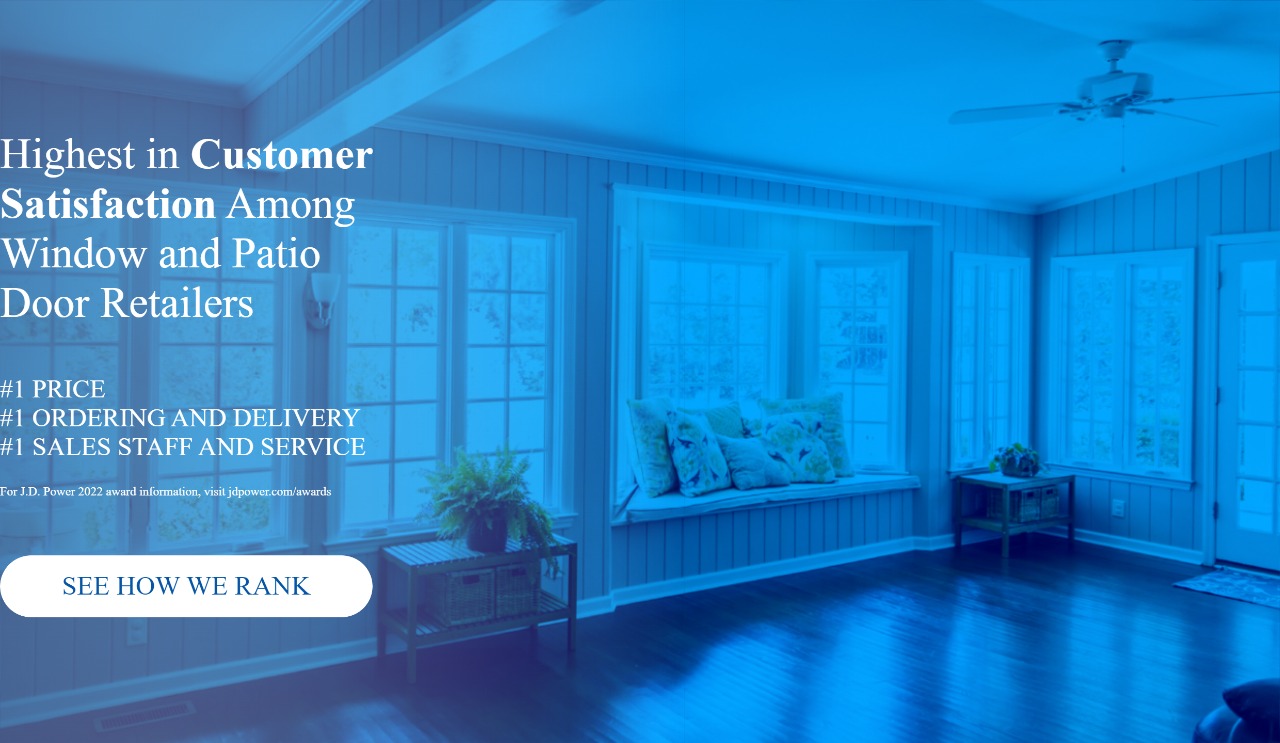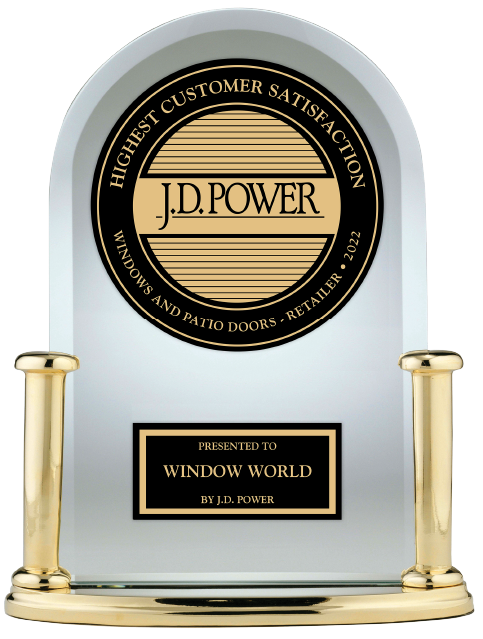 Highest in Customer
Satisfaction Among
Window and Patio
Door Retailers
#1 PRICE
#1 ORDERING AND DELIVERY
#1 SALES STAFF AND SERVICE
For J.D. Power 2022 award information,
visit jdpower.com/awards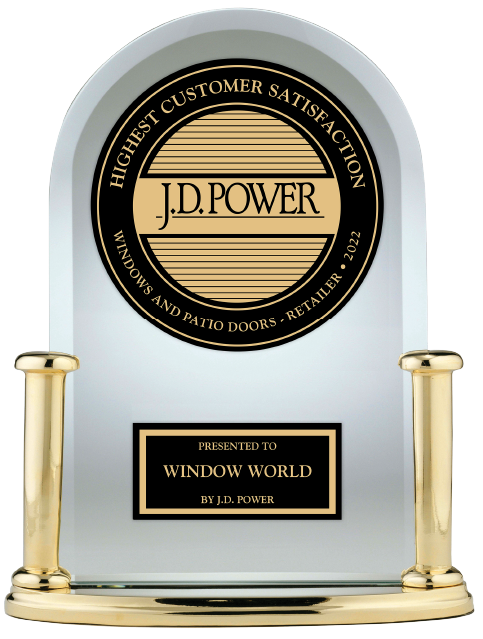 Highest in Customer
Satisfaction Among
Window and Patio
Door Retailers
#1 PRICE
#1 ORDERING AND DELIVERY
#1 SALES STAFF AND SERVICE
For J.D. Power 2022 award information, visit jdpower.com/awards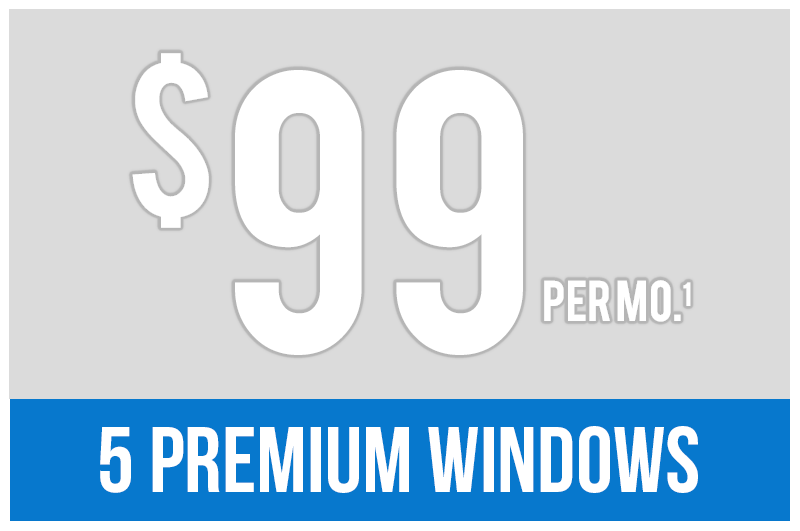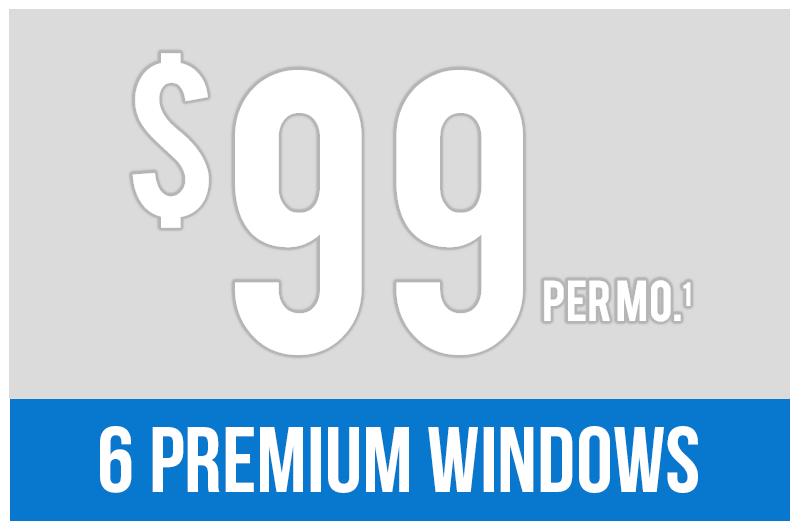 WINDOWS • SIDING • DOORS • MORE
WINDOWS • SIDING • DOORS • MORE MORE AMERICANS CHOOSE
MORE AMERICAN'S CHOOSE
WINDOW WORLD
WINDOW WORLD
Receive up to

$1100 IN FEDERAL
TAX CREDITS

*


18 MONTHS
•

SAME AS CASH

2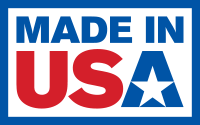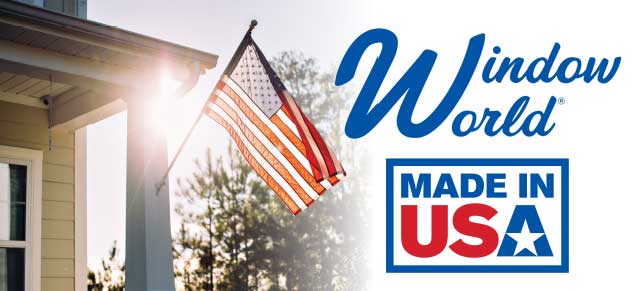 We are following the CDC and State guidelines for Covid-19 under construction as an essential business.
OUR HASSLE-FREE PROCESS IN
3 EASY STEPS!
YOU CHOOSE WHAT'S RIGHT FOR YOU AND YOUR ENERGY BILLS!
CHOICE 1
PREMIUM
WINDOWS
$

99

PER MONTH¹
JUST 36 MOS.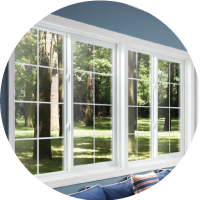 Five 4000 Series Windows
SolarZone™ Elite Glass
ENERGY STAR® Qualified
Standard Installation
CHOICE 2
HURRICANE IMPACT
WINDOWS
$

189

PER MONTH¹
JUST 48 MOS.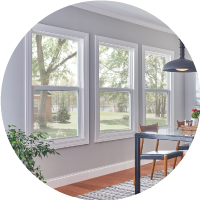 Eight 4000 Series Windows
SolarZone™ Elite Glass
ENERGY STAR® Qualified
Standard Installation
CHOICE 3
PREMIUM
SIDING
$

199

PER MONTH³
JUST 60 MOS.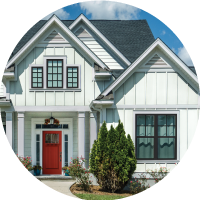 Industry-leading R-value up to 3.5
Increase R-value by 40% & More
10 Squares
400% Better Impact Resistance
The Look of Hand-installed Boards
CHOICE 4
ENTRY DOORS
AS LOW AS
$

99

PER MONTH¹
JUST 60 MOS.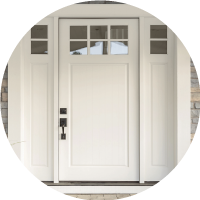 Select Doors Only
CHOICE 5
PREMIUM VENTED
SOFFIT & FASCIA
$

15

PER FOOT
INSTALLED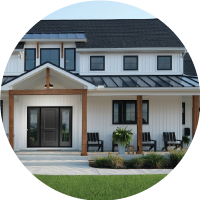 Standard Color
Up to 16"
Premium Colors
,
Additional Charges May Apply
Real Customers, Real Reviews
Niki Mccall
1/17/2022 - Google
The windows did take a while to finally come in but once they were here it went really fast! Arrived on time at about 9 and left about 3!! Everyone was clean and perfect! We had an issue with the one window we couldn't get locked so they came back the next day and turns out it was a human error on our end we weren't closing it fully! We love them
Denise Edgar
12/17/2021 - Google
Awesome Crew!
70 Bama
12/17/2021 - Google
The windows were installed quickly and 98% was cleaned up. All windows except the kitchen window was installed level. I never saw anyone using a level. Once I realized that the kitchen window was out of level I checked all the windows and the rest were in tolerance. I must say that the men were fast and efficient and very courteous. They also left 3 of their tools here . When they come back to straighten out the kitchen window they can pick those up. No more drafty windows.
Nolan Beech
12/17/2021 - Google
Replaced windows in an older home. Late getting to the job due to supply chain issues but once they had the windows they were prompt and professional in replacing them
Susan Kenny
11/17/2021 - Google
The installers were professional and polite, steadily worked to job was done and performed the install in one day...I would use these guys again gladly...
stephanie Jordan
11/17/2021 - Google
Love my windows plan to get 8 more windows installed great quality and looks great
Krissy Talbot Brock
10/17/2021 - Google
The installers were wonderful and FAST! They did a great job and left my home just as it was before they arrived! We would recommend Window World to anyone!!!
Cheryl Ganas
9/17/2021 - Google
Great installers - happy with product - would recommend!
Percy Cox
9/17/2021 - Google
Professionally
Johnny Williams
5/17/2021 - Google
Great sales rep, called and came to do the estimate early.
Gina Passmore
4/17/2021 - Google
Window World installed 14 Black Windows to our newly painted white house and the results are amazing!!! We have had several neighbors comment on our windows and how great our home looks! A few more shrubs for color will make our curb appeal really POP!
Neverending Nelsons
4/17/2021 - Google
They did a great job, and the windows are high quality. I didn't have any problems at all and I am very happy with the end result.
Tonya Sykes-Bilbo
4/17/2021 - Google
The installers were awesome! Great bunch of guys. There was a chance of rain but I was assured that they would do their best to get all the windows installed & they did just that. The windows are beautiful & bring a new look to an older house. Thanks again Window World
Pascal Bruijn
3/17/2021 - Google
This business is legitimate. Had them install doors and windows 12 years ago. At the time they told me their products have a lifetime warranty. Recently I had an issue with vapor intrusion in one window and true to their word they replaced it at no cost! Cannot recommend Window World highly enough.
Isidoro Santelices
2/17/2021 - Google
Excellent fresh selection of seafood.
Myron Price
2/17/2021 - Google
We had 10 windows replaced. Work was done quickly and efficiently. We had 34 windows replaced in our previous home. This work matched the quality of work done before.
Don Boyer
2/17/2021 - Google
Great value! Prompt, professional, and excellent quality windows! We have received many compliments on our new windows!
SHELIDA ABSTON
2/17/2021 - Google
It took us a long time after we ordered to get our windows installed but no better time than the present(Feb 2021).The installers were fantastic!! They were professional, friendly & earlier than "on time"!! So helpful & quick with installation & cleanup! Great Service!
Pasha Roberts
2/17/2021 - Google
So impressed with our new windows! Made a massive difference with not only the look of the home but our power bill as well!!
Debra Norfleet
2/17/2021 - Google
All the employees at Window World were very courteous and professional, from the staff at the office, the installer who came to our home to give his professional opinion and presented to us our options ( including financial ) to the installers who installed our windows.There was no gimmicks or horseplay. They were clean, professional and very attentive to any questions we had. After the install we were shown by hand how to operate ( double hung windows) the windows and yet again we were asked did we have any questions. Very patient with us. I appreciate that there was no hassle, trying to sell us something we didn't need nor wanted. Thank you Window World for making our home beautiful again!
Curtis Cooper
2/17/2021 - Google
The windows are twice as thick as the original windows. The quality of the windows and the installation is excellent. Window World did everything they said they would do and communicated like they said they would. I recommend anyone considering new windows to speak with Window World and get a quote.
Blake Norris
2/17/2021 - Google
Got a quote from several vendors and enjoyed the sales pitch and price point, as well as the quality, of WW. Originally held off and they contacted me four months later promoting a special and we pulled the trigger. Nine weeks later they were installed and we couldn't be happier with the finished product. Will do business with them again in the future.
James Coultes
2/17/2021 - Google
Installers were professional, on time and did an excellent job. The job was cleaned up afterward and all aspects explained. I would use these guys again. A+
Denise Vanzante
2/17/2021 - Google
They did a very good job. Installed the windows in a very timely manner. Removed old windows and cleaned up everything before they left. Friendly and courteous workers. Everyone we talked to was very nice and knowable . Good prices . Posting for my mother Claudia Johnson.
Mike Wilson
2/17/2021 - Google
Workers were friendly and professional. They did a great job. This is my second time to use Window World and am well pleased with price, quality, warranty and service .
Alicia Wilson
2/17/2021 - Google
Steven & Donavan did an excellent job installing our windows from Window World. I highly recommend them. Window World is a great company. Everyone I spoke to was knowledgeable an helpful. From the women working in the office.... the salesman who wrote up our order.... the guy who measured an the installers. I'm excited to go back soon as I saw a new front door, storm door & shutters I want in the showroom. I'll always recommend them to my friends.
Wynde Griffith
2/17/2021 - Google
My new house is now perfect! Wonderful installers! Very thorough process from the beginning to end.
Edgar Hilderbrand
2/17/2021 - Google
Window installation was completed in one day. Which exceeded our expectations. Extreme quality window's immediately felt the temperature inside the home very comfortable and no longer can here the sound of vehicles running up and down our street. We highly recommend Window World.
Nicole Hernandez
2/17/2021 - Google
From the start to finish, GREAT customer service. They kept me informed throughout the waiting period cause of COVID-19. The installers were great about cleaning up everything. Super friendly and did a fantastic jobI HIGHLY recommend Window World!
Judith Hornady
2/17/2020 - Google
I am the roommate of Cynthia Nelms and co-owner of the house. The installers did a wonderful job. They installed the windows beautifully. As we live in a Historic Home over 100 years old, there are not many 90 degree angles but the guys didn't let that stop them. They worked hard and turned out beautiful work. Thanks Window World. J
William Gates
2/17/2020 - Google
crew that was send out to do my job was two of the most nice gentle men i belive have ever did work for me they desevse to be rewarded for there work i very much have enjoyed my windows
Stephenie Devloo
2/17/2020 - Google
I thought the team from windows world did an amazing job!!! I am very happy with our new windows and they are so easy to operate! Also the prices are hard to beat. If you need some new windows definitely give them a call 😊
Gina Crane
2/17/2020 - Google
Robert did a great job with installation, cleanliness inside the house, and clean up on the exterior.
Sylvester Taite
2/17/2020 - Google
Great and courteous service...
Pat Domning
2/17/2020 - Google
Very good product. Excellent installation team. The only bad part was the scheduler. She wouldn't schedule anything more than 2-4 days in advance and then was very limited in available options. So it took over 4 weeks to schedule a measuring. Once we had agreed on a schedule day and time, she changed it 3 times within 36 hours - "to make it more convenient for " their measurements guy.Not more convenient for their customer!
Frankie Odom
2/17/2020 - Google
Excellent product and installation.
Anita H
2/17/2020 - Google
Thank you Window World for the installation of my new windows which are simply Gorgeous! Additionally, I appreciate you for having professional and helpful staff members. Window World....you ROCK!!!
Evelyn Lowery
2/17/2020 - Google
They did an excellent job. The windows looks great.
Jennifer Carney
2/17/2020 - Google
Very friendly and professional. Stayed all day to get the job done. Cleaned up completely and answered any questions before leaving. We could not have been more happy with the product or installation!
62Rodney 62Eagan
2/17/2020 - Google
They did a great job I'm so happy
Alabama Lucey
2/17/2020 - Google
We asked this company to come to our home and give us a quote on putting sodding on our house. They did come and passed on giving a bid to complete the work. With that said, they have been the most courteous group of people we have dealt with yet. They were so nice. I can't speak on their work but I would highly recommend at least talking to them if you have a project!!
Timothy Reece
2/17/2020 - Google
The only problem I had was some of the studs that mount into the brick and mortar was not aligned with the fabric shield holes. The installer came back to correct. But over all it was a good install.
Nancy Walker
2/17/2020 - Google
Like the company very much!
Chris Jay
2/17/2020 - Google
Windows look great!The install team was professional, fast, courteous, clean - they explained how to operate the windows, general maintenance, warranty / coverage, etc.Very happy with the experience!
Jennifer Maliniemi
2/17/2020 - Google
The young lady that assisted me on my call was extremely helpful. Although she wound up sending me to a glass shop ( which put the revenue in another's pocket) she did bc it was what I was needing. Most would not have been that honest & would try to keep revenue in their own pockets. For that I am Eternally Grateful!
Jimmie E. Larson
2/17/2020 - Google
Window world has a first class product. Well made, solid windows. They immediately made our house look 100% better. The installers worked efficiently and quickly. They cleaned up after each window was installed (we had 6). We will be using them for more projects when they arise. We highly recommend using them for your window install.
Sallie McCants
2/17/2020 - Google
I am very satisfied with the work was doing at my house. Thank so much. Good job
Ouida Sayers
2/17/2020 - Google
Super nice and professional. Could tell he took pride in this product and its installation.
B Tillman
2/17/2019 - Google
Reps were in time. Introduce themselves and went right to work. Cleaned as they worked. Showed me how operate my windows, excellent job.
Morgan Tabb
2/17/2019 - Google
Window World did an awesome job!
Emma Lacy
2/17/2019 - Google
Once the windows were installed we could feel the different in the temperature right away, the windows were not hot, you could not feel the heat coming from the windows. The noise from outside is less, We are extremely satisfied with our windows.
Alan Dykes
2/17/2019 - Google
I am very pleased with the windows, the price I paid, and the quality of work by the installer.
Jerome Ireland
2/17/2019 - Google
Working with Window World was a great experience from beginning to end. The sales presentation was very good and informative and the installation was totally professional. I could not be more pleased.
Jacky Pittman
2/17/2019 - Google
We were extremely satisfied with the entire process of sales and install that we invited them back to talk about entry doors!
Ray Jones
2/17/2019 - Google
Delivery was on time and the installers came when they promised. They were pleasant, friendly, and efficient.
Well pleased with the whole experience from my initial contact in the Theodore store and the onsite estimators/advisors to the care and courtesy of the installing team. Windows are of high quality and workmanship. Installers worked well together and did a super neat job leaving no mess or debris. Only had them for a month but expect to last for many years..
Emma McNeill
2/17/2019 - Google
Installers were great!! Very courteous and professional, worked clean, cleaned meticulously before they left!! Love my new windows!!
Rod Rutledge
2/17/2019 - Google
On 5-9-18 we had new Window World windows installed in our home, Eric and Allen was the crew that preformed the installation. We were extremely impressed with their professionalism and workmanship. If you're thinking about replacing your windows. We highly recommend Window World!!!
Charles Kondis
2/17/2019 - Google
The windows look great. The installation team had them in half a day. Very pleased with the results.
Keri Shields
2/17/2019 - Google
Friendly service
Carol Harding
2/17/2019 - Google
I recently had 10 windows and a sliding glass door replaced with windows from Window World. Even though I had to wait several months for the windows to come in, it was well worth it. The windows are beautiful and make my house look so much nicer. The installers were great, and did a good job of moving things back (which I didn't expect) and cleaned up. I like the way these new windows flip out at a 45 degree angle for easy cleaning. I would highly recommend using Window World for your window needs.
Cheryl Lyles
2/17/2019 - Google
James and his wife were very professional and nice they did a great job we have had good comment on their work
James Thomasson
2/17/2019 - Google
Window World has repalced windows in 3 of my business locations and has always done a great job. I highly recommend them and will use them again on my other properties when the time comes to replace windows there.
Terry Sullivan
2/17/2019 - Google
I highly recommend Window World for replacement windows and entry doors! From the response to my request for a free estimate all the way to the end! Courteous and professional salesman, estimator and the install team were great. The install team didn't miss a beat, even with a 4 year old and my dog trying to help them. They showed me how to work my windows and when they left my home was clean inside and out. Everything looks fantastic and I can already feel the energy savings. This was the best decision.
Eric Knight
2/17/2018 - Google
The windows are very nice. Really improved the look and functionality. The installers were nice and respectful of our home.
Nicholas Currie
2/17/2018 - Google
Fantastic crew and workmanship!
Jackie Jolliffe
2/17/2018 - Google
I got great windows but I am still curious which one of the people that I spoke to lied! One said if I went with the windows I got it would be cheaper. The other said a totally different thing. Still wish I knew if I was supposed to get back the money for the other windows I chose and then changed my mind about. Guess I will never know if working windows are cheaper then picture windows.
Brooke Fisher
2/17/2018 - Google
Great windows at a good price. No problems and they came with a lifetime warranty.
WHO LOVES
WINDOW WORLD?
WHO LOVES
WINDOW WORLD?
View the map of our completed projects near you
---
LET US PUT YOU ON THE MAP
On the surface, every blue dot represents a project we've completed in your area. But when you look deeper, the blue dots mean so much more. They depict the trust, faith and confidence our customers place in us with each installation. They show the enhanced value, quality and efficiency of every house we touch. Simply put, they mean the world to us. Upgrade your home to join the thousands of satisfied homeowners in your community.

FREE NO-OBLIGATION
IN-HOME QUOTE

18 MONTHS
SAME AS CASH²

LIFETIME LIMITED
WARRANTY

GUARANTEED
LOW PRICING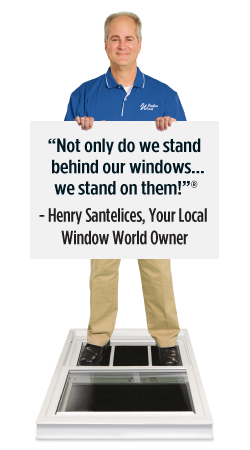 AMERICA'S LARGEST EXTERIOR REMODELER℠




MORE AMERICANS CHOOSE WINDOW WORLD.
HERE'S WHY...
Exceptional Quality of Work and Products Offered
High Performing, Energy Efficient Products
Licensed, Insured and Lead-Safe Certified
Good Housekeeping Seal with an Earned Reputation
Clearly Itemized Guaranteed Low Price
Convenient Financing Options
Industry's Strongest Lifetime Warranty
Locally Owned and Operated
ENERGY STAR® Retail Partner
AAMA Certified
NFRC Certified
Made in the USA


PROUDLY SERVING THESE COUNTIES
WITH FREE NO-OBLIGATION IN-HOME QUOTES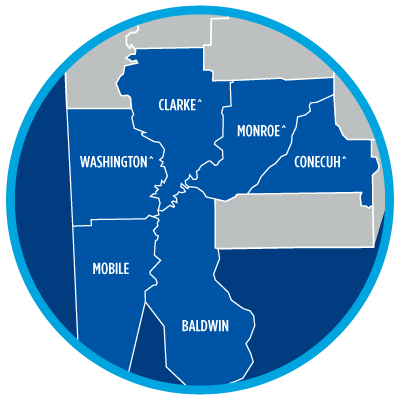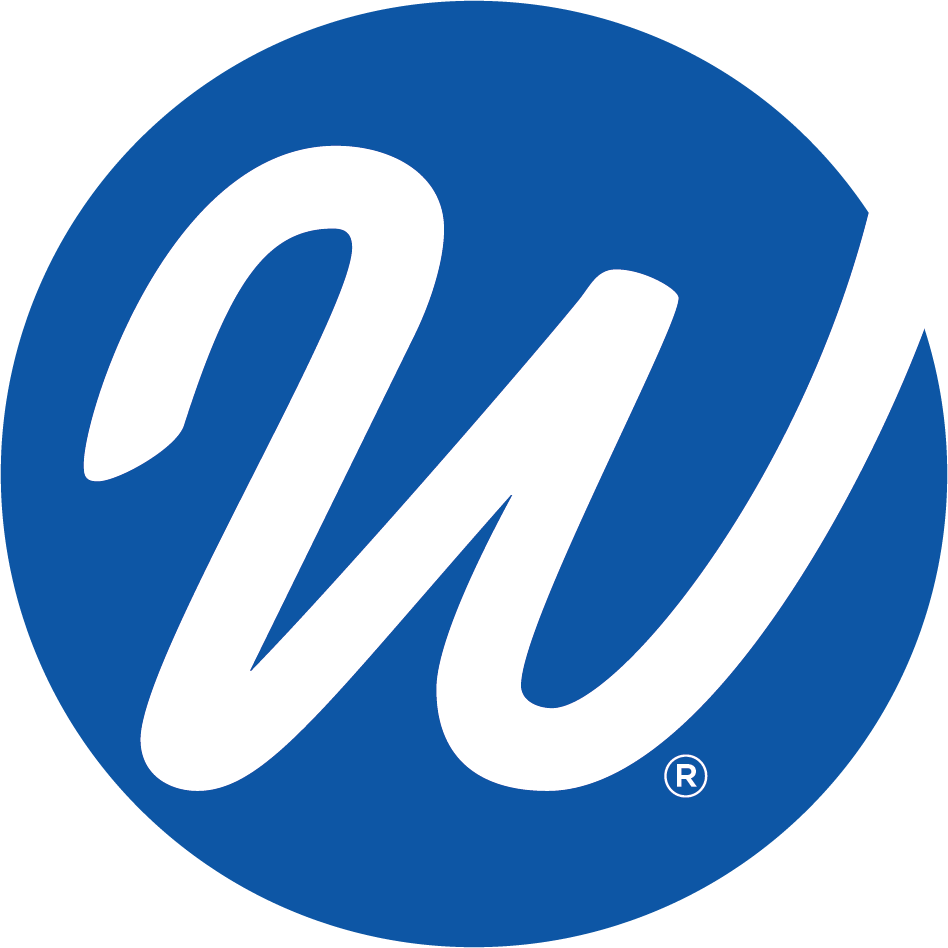 SHOWROOM ADDRESS:
5400 – A Willis Rd., Theodore, AL
This Window World® franchise is independently owned and operated by A&E Holdings LLC, TW 2 Holdings LLC and W-T & T-W Holdings LLC d/b/a Window World under license from Window World Inc. Fully licensed & insured. Previous sales are excluded and offers cannot be combined. ¹All payments based at 6.9% APR. Bank approval needed. Must qualify. Ask for details. ²No interest if paid in full within 18 months with regular monthly payments. Bank approval needed. Must qualify. Ask for details. *Select products only. Ask for details. For more information, consult your tax advisor and visit EnergyStar.gov.