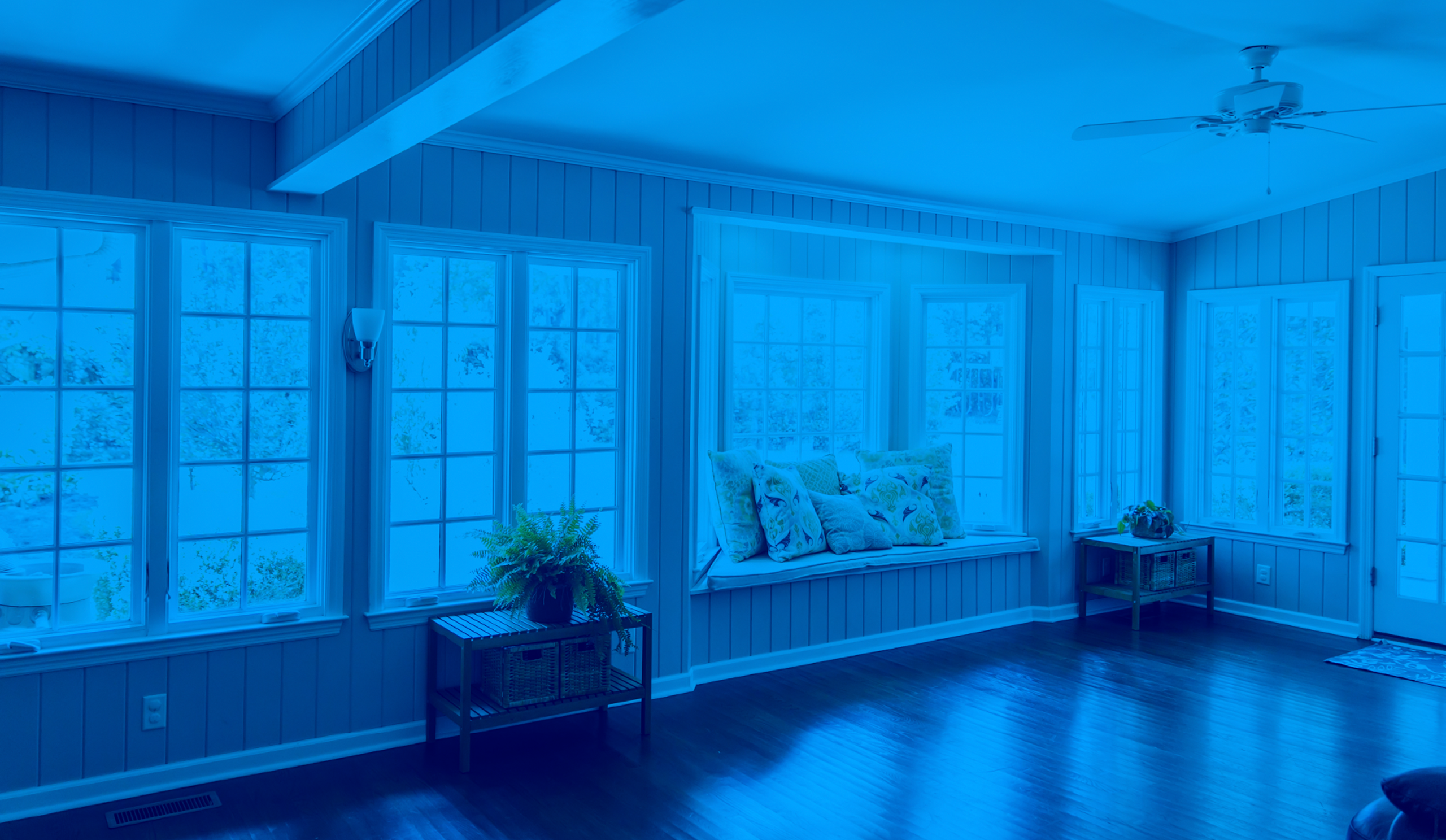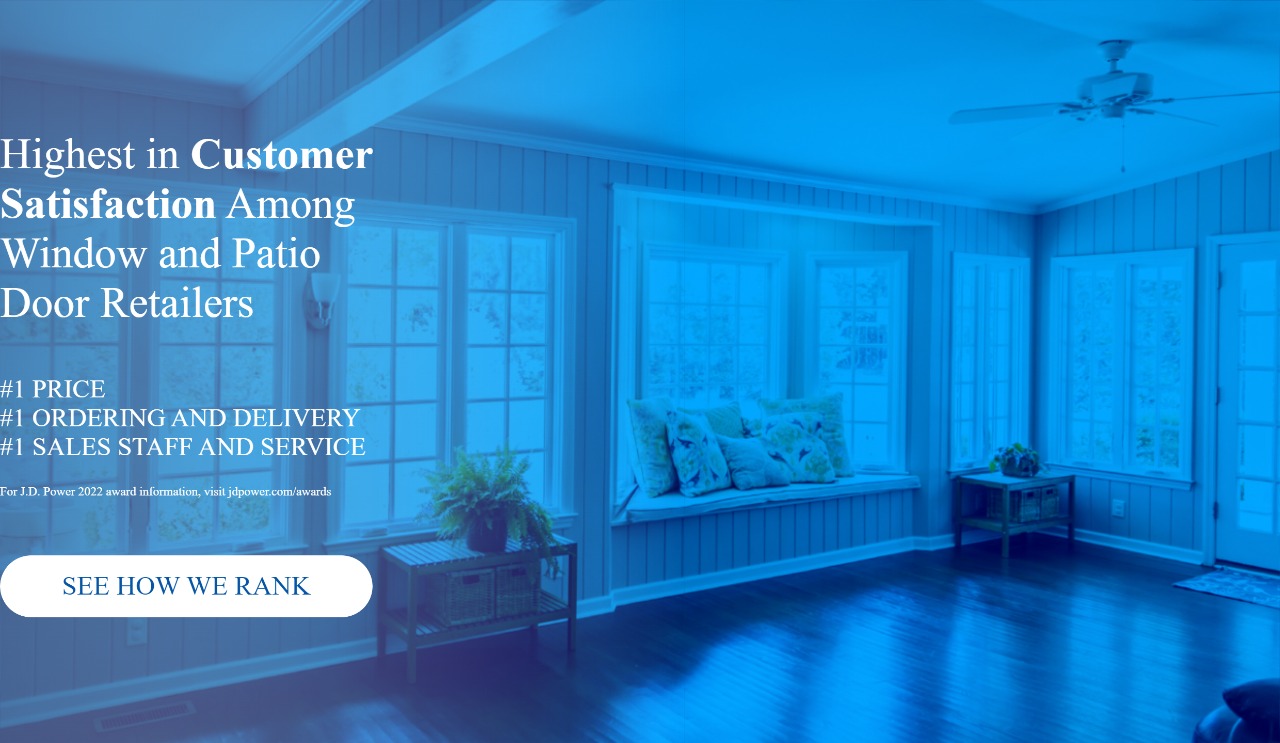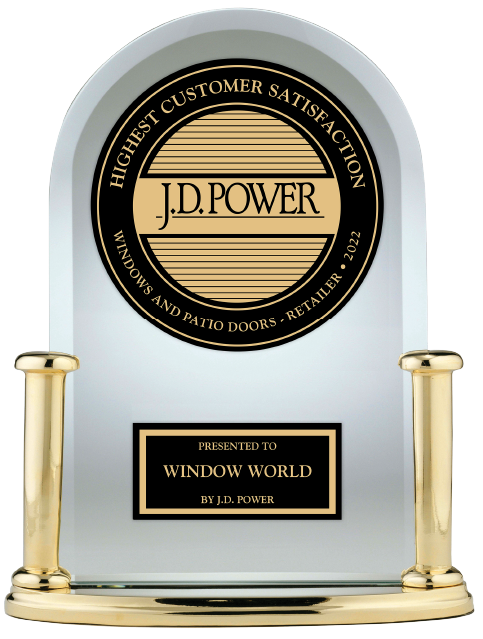 Highest in Customer
Satisfaction Among
Window and Patio
Door Retailers
#1 PRICE
#1 ORDERING AND DELIVERY
#1 SALES STAFF AND SERVICE
For J.D. Power 2022 award information,
visit jdpower.com/awards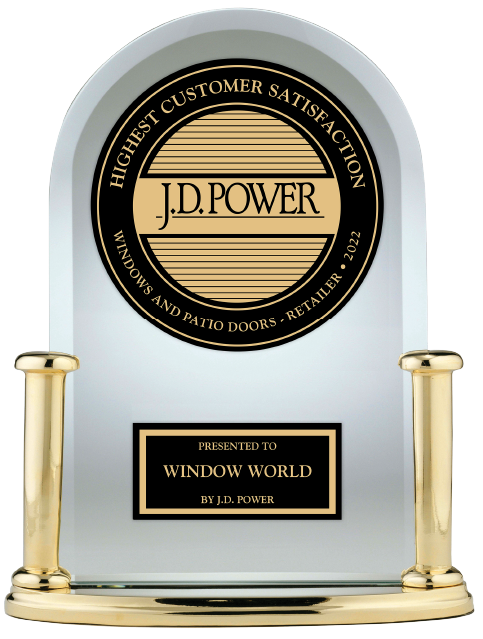 Highest in Customer
Satisfaction Among
Window and Patio
Door Retailers
#1 PRICE
#1 ORDERING AND DELIVERY
#1 SALES STAFF AND SERVICE
For J.D. Power 2022 award information, visit jdpower.com/awards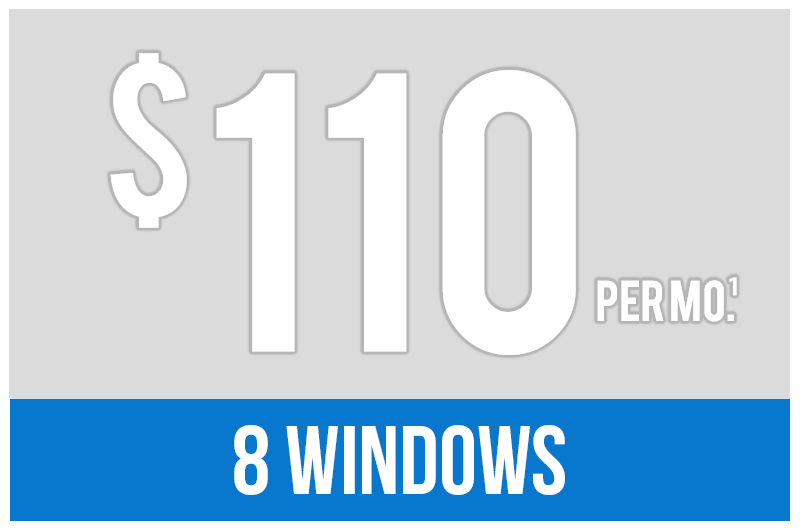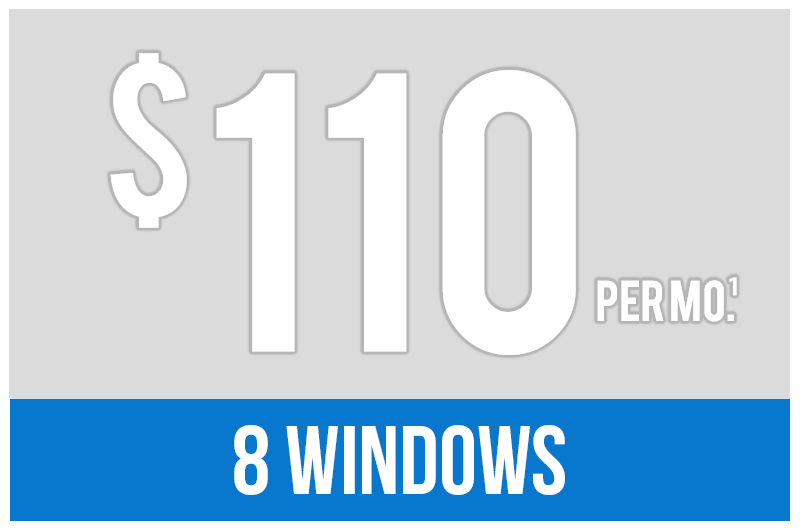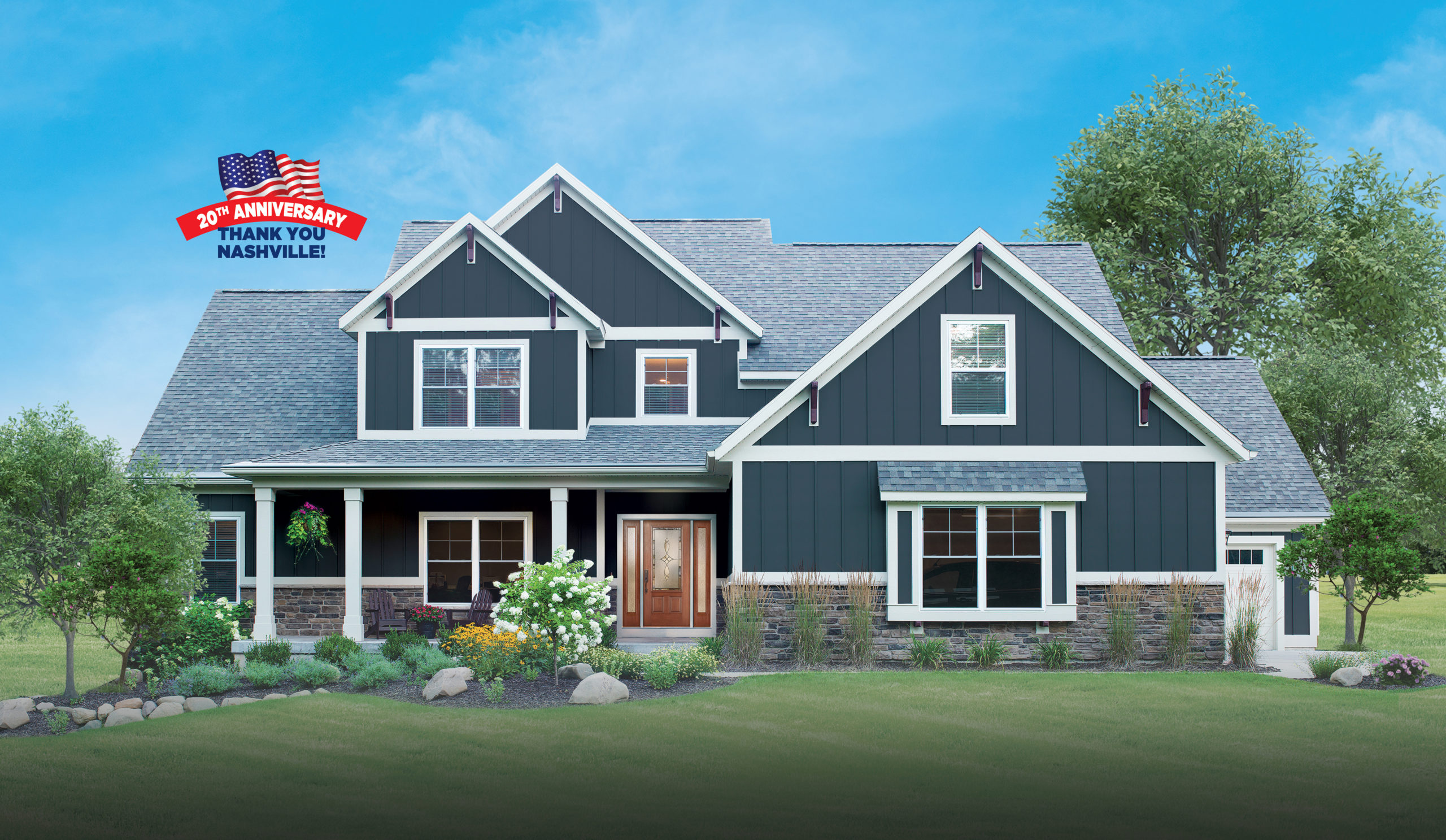 WINDOWS • SIDING • DOORS • MORE
WINDOWS • SIDING • DOORS • MORE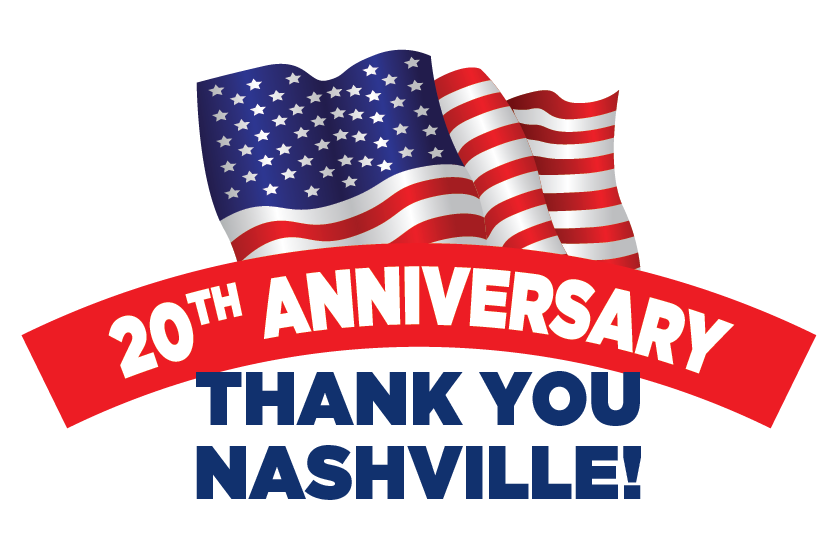 MORE AMERICANS CHOOSE
MORE AMERICAN'S CHOOSE
WINDOW WORLD
WINDOW WORLD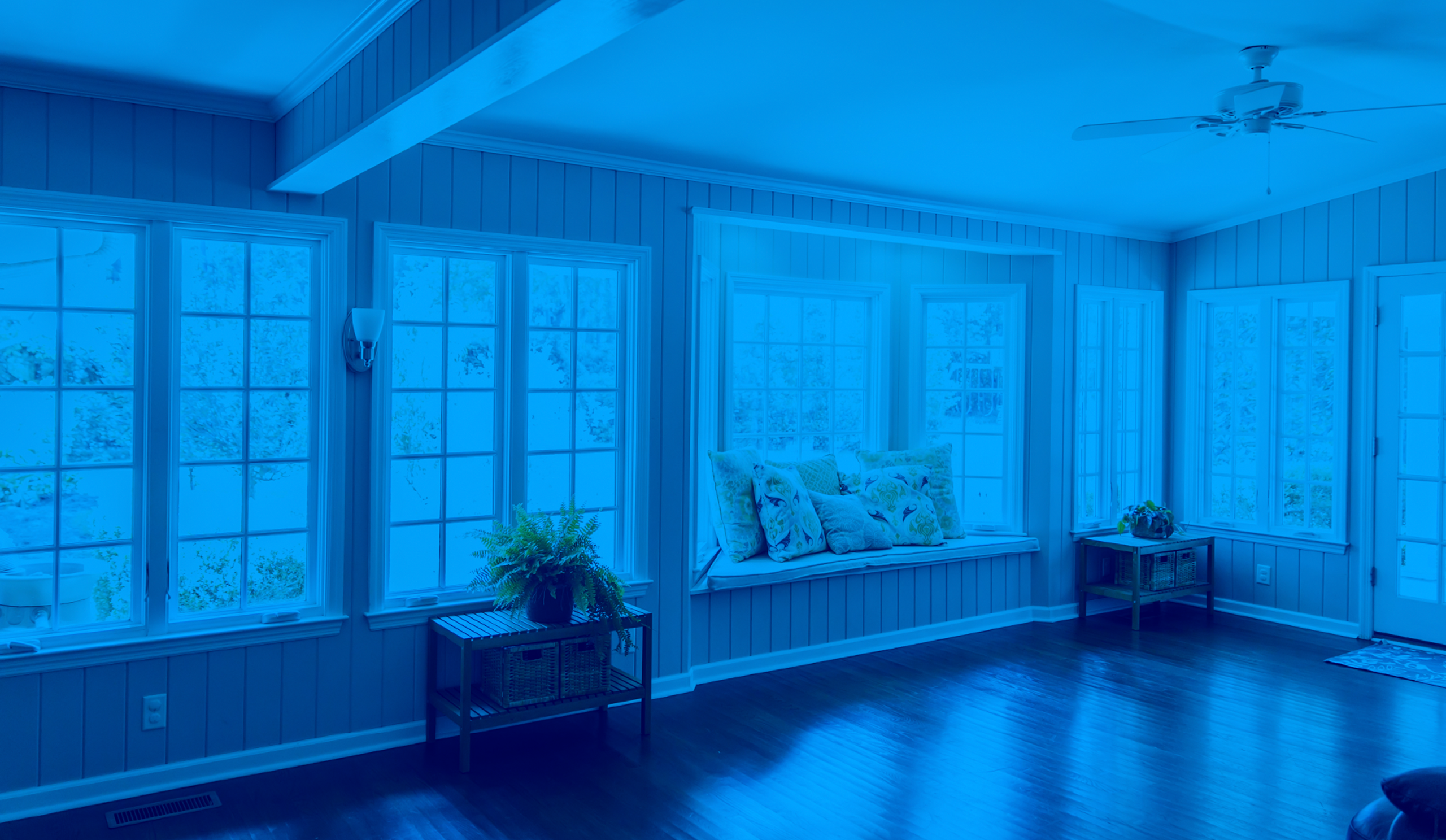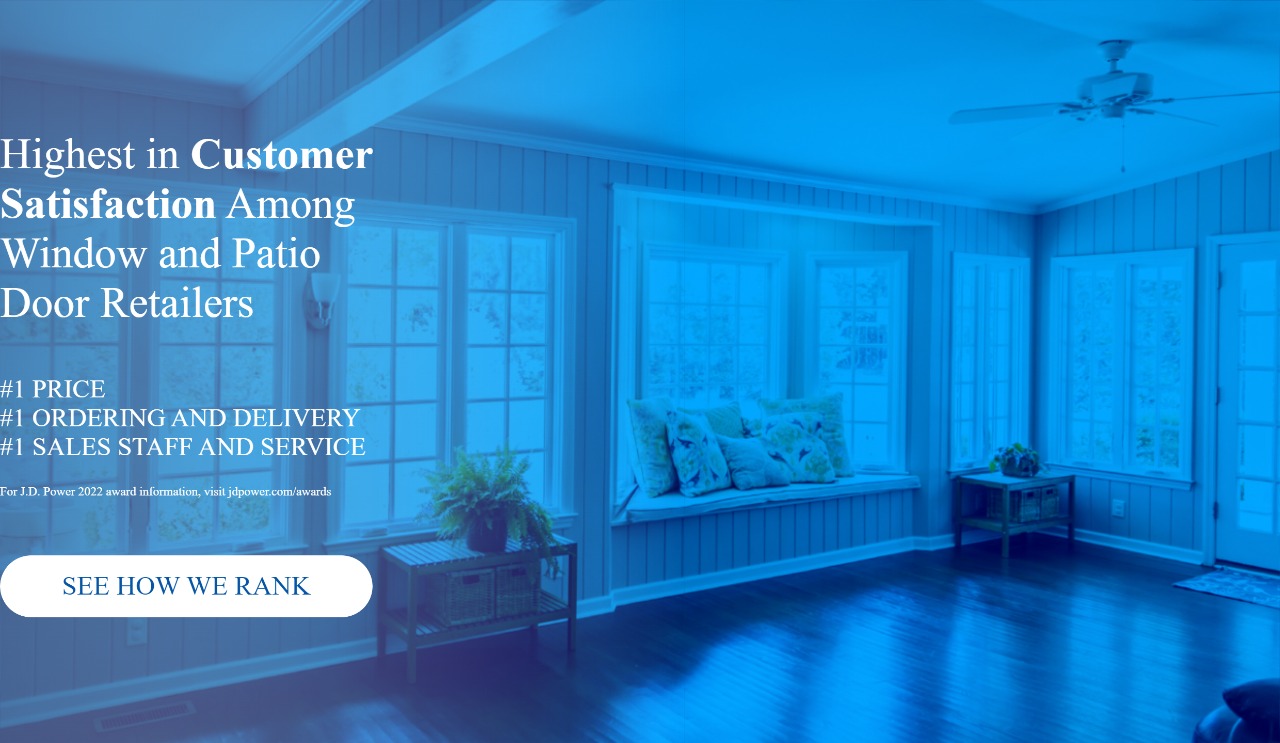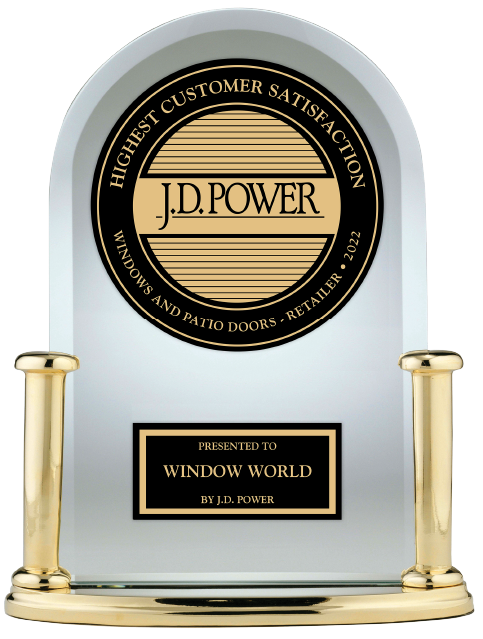 Highest in Customer
Satisfaction Among
Window and Patio
Door Retailers
#1 PRICE
#1 ORDERING AND DELIVERY
#1 SALES STAFF AND SERVICE
For J.D. Power 2022 award information,
visit jdpower.com/awards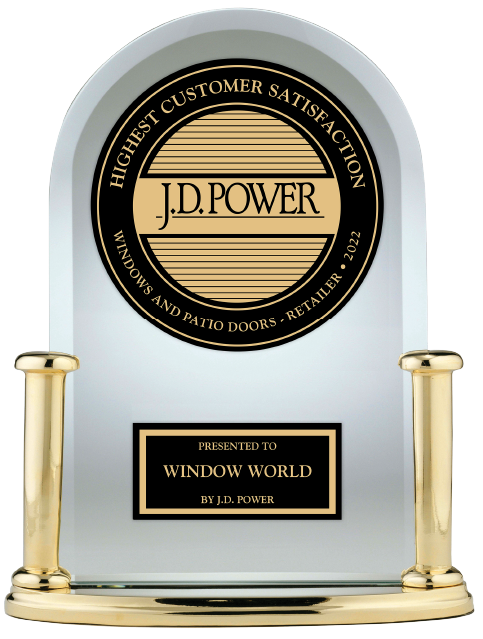 Highest in Customer
Satisfaction Among
Window and Patio
Door Retailers
#1 PRICE
#1 ORDERING AND DELIVERY
#1 SALES STAFF AND SERVICE
For J.D. Power 2022 award information, visit jdpower.com/awards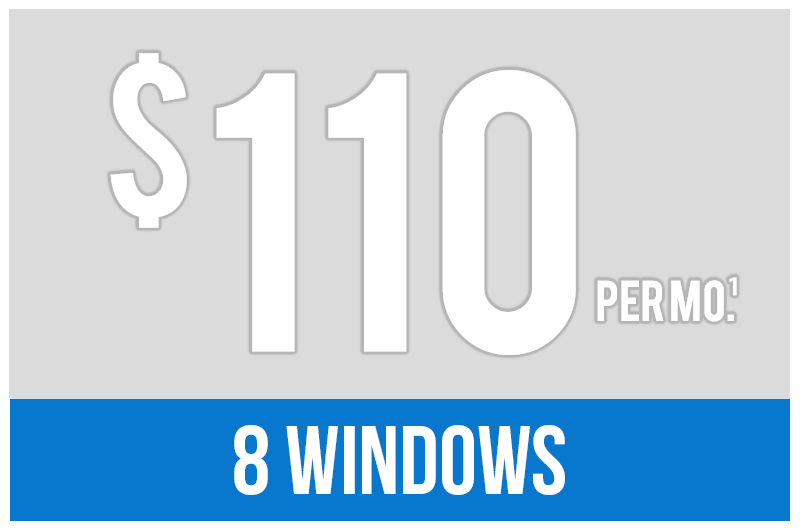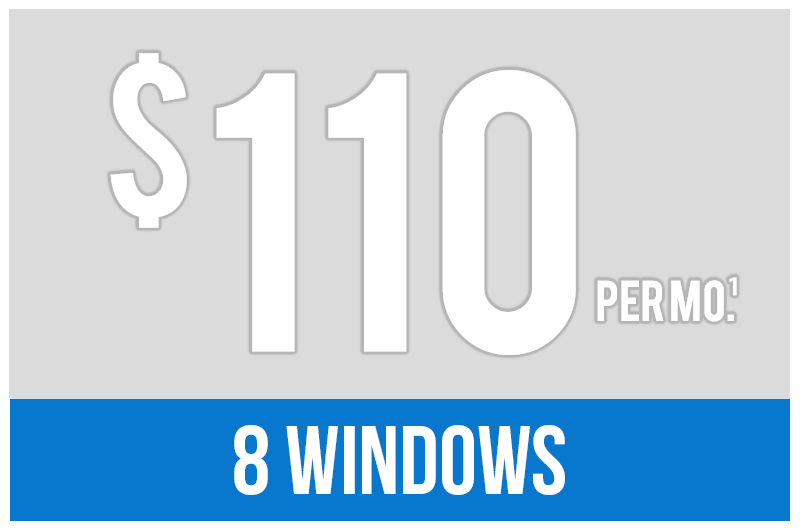 WINDOWS • SIDING • DOORS • MORE
WINDOWS • SIDING • DOORS • MORE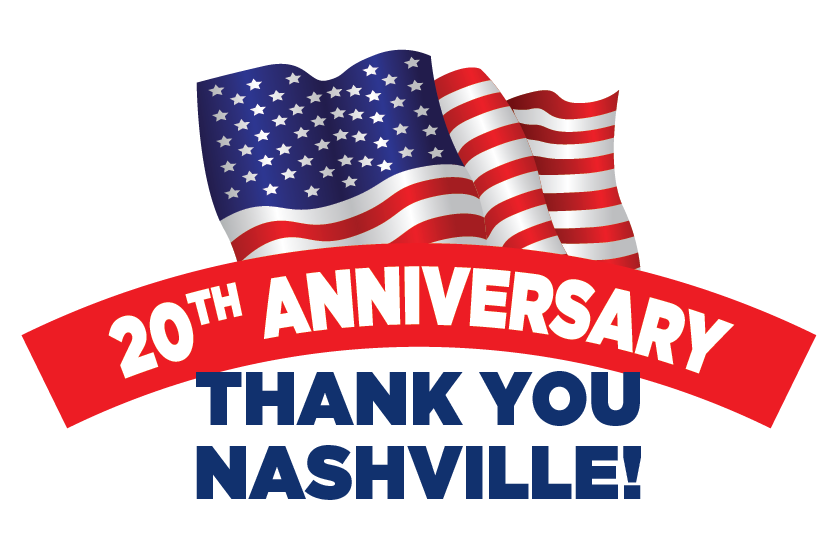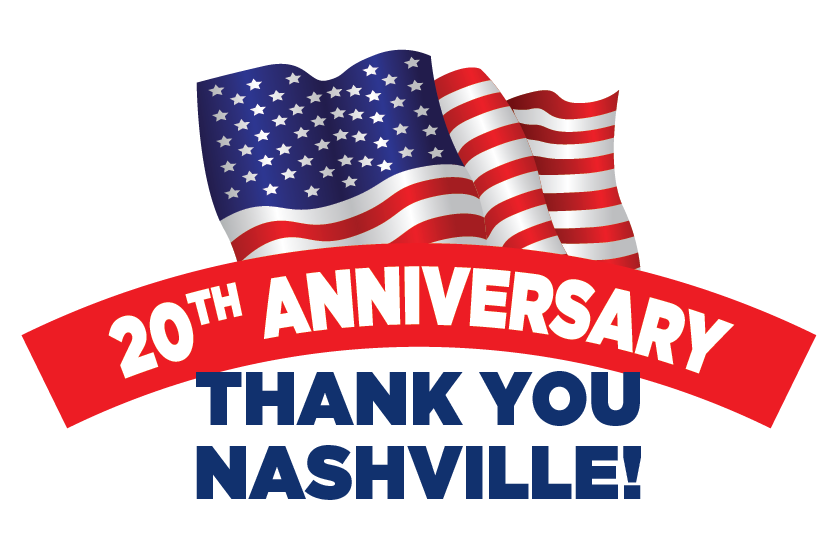 MORE AMERICANS CHOOSE
MORE AMERICAN'S CHOOSE
WINDOW WORLD
WINDOW WORLD
Receive up to

$1100 IN FEDERAL
TAX CREDITS

*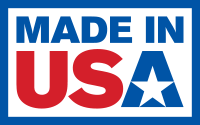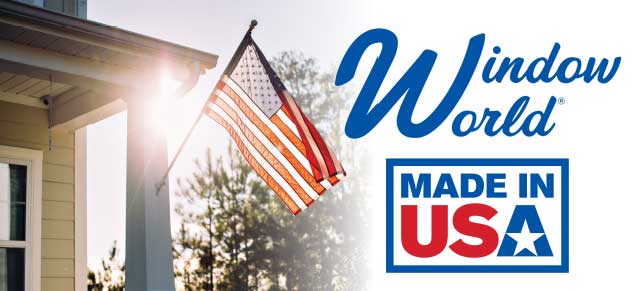 OUR HASSLE-FREE PROCESS IN
3 EASY STEPS!
Better Than
BUY 2 GET
2 FREE!
Don't Be Misled by

Bogus Offers!
Our

High Quality
Windows Installed
$

2

,

996
TOTAL FOR 4 WINDOWS
---
Competitor

After
BUY 2 GET 2 FREE
$

4

,

800
TOTAL FOR 4 WINDOWS
Save
$

1

,

804


with

US

today!
Enough for 2 Additional Windows
YOU CHOOSE WHAT'S RIGHT FOR YOU AND YOUR ENERGY BILLS!
CHOICE 1
PREMIUM WINDOWS
Just 60 Mos.
Eight 4000 Series Double Hung Windows
No Hidden Fees
SolarZone™ Glass
ENERGY STAR® Qualified
Installation Includes Premium Exterior Trim Package
Max Size 4ft. x 6ft.
CHOICE 2
HOUSE FULL OF WINDOWS INSTALLED
Eight 4000 Series
White Double Hung
SolarZone™ Elite Glass
ENERGY STAR® Qualified
Specialty Interior/ White Exterior Trim
Real Customers, Real Reviews
From the beginning of the process with the estimate, to the measurements, to the install, to the financing, Window World was great to work with. We received an up front cost estimate, an accurate timeframe estimate, and really beautiful windows that were expertly installed. We used another company for a siding project, and we wish that we would've just gone with Window World for the whole thing, since they were so easy to work with and so professional. Highest recommendation for Window World!
Great windows! Great install!
So I had a friend, Justin Edwards with Tighten Up Home Services referred me to Window World and I'm mad! Why are other window companies not as professional and streamlined as this company!???

From the minute that I called, (615) 868-7400, talked to Baylee, and set up an appt for a complimentary inspection. She was professional and quick to set it up.

My estimator was Randy and you could tell he loved his job. He was thorough, polite, punctual and had me an estimate before he left the driveway.

I called into a Manager to express my appreciation and 15 min later I got a call from the owner. Between Tim, Daryl, Randy, and Baylee, I now understand the level of customer care that I should expect from contractors.
I just had all 24 of the original 1973 single-pane windows in my house replaced by Window World, and I couldn't be more pleased. The install crew was great. They were very skilled, friendly, informative and took obvious pride in their work and in the product. Not only does the curbside view of my house look so much better, but I expect the energy savings to be significant. At an average cost of $530 per window, I expect the windows to fully pay for themselves in energy savings in under 10 years. If you need new, custom, energy-efficient windows for your home, you will not go wrong choosing Window World.
Installers we're very professional, knowledgeable, and friendly. Great experience. Would highly recommend this service.
The only hiccup in the process was that the wrong windows were ordered and the order had to be put in again, but the installer Tim called me right away when he realized the windows were not right. When the right windows arrived, the installation went without a hitch. They finished sooner than expected, gave me a demo, and left everything spotless.
Good price. Good service. Lightning fast install.
Excellent service from start to finish!
The salesperson was very professional and made the process very smooth. Windows were available much sooner than through other services. The installation was quick and convenient.
From the sales person to the installer everyone was extremely helpful, kind, sincere and professional. I could not have asked for anything more!
Engneer Kolawole Akee Kazeem
Am short of words for the amazing profit you helped me earn in just a week ,am so sorry I doubted at the beginning,MRS Kayla williams it's was because of my past experience so I didn't know who to trust, I invested $700 and earned $11,900 in just one week, and i will kept on investing more, today I am financially successful, you can contact her via
WhatsApp:+1 (804)214-7544 Gmail kaylawilliamscrypto@gmail.com
The installers were very friendly and efficient. They were professional in their work and cleaned up very well at the end of the job.
With the emergence of Corona Virus and increased number of deaths and reported cases of victims, it is advised to stay at home with your loved ones in other to survive this deadly virus but one has to go to work in other to earn money to buy food for the family..Unfortunately businesses are closing down due to this virus making it even more difficult to get money for those that totally depend on salary. You don?t have to put yourself and family in danger by exposing yourself to this virus by going to work daily when you can Stay at home and make money.It will be bad to keep this alone to myself I came across the best BINARY/FOREX/BITCOIN EXPERT MANAGER ever MR ARNOLD CLARK who really help me to invest, she is very honest and diligent in his work. All I did was invest $500 and within 7 days MR ARNOLD CLARK made $6700 profit for me You can reach him via Email on;
email arnoldclark61@gmail.com
WhatsApp: +1(910)2274267
Stay Safe
Team of installers were on time, friendly and respectful while in our home. We had 19 windows replaced. They arrived at 8am and left by 2pm same day. They put masks on while working around in the home and answered all our questions thoroughly. Showed us how the windows functioned after installing and cleaned up inside and outside very well. Highly recommend the product and the service.
We chose Window World because of the price/value feature. We had 19 large windows, and they did a great job. Installed in one day, two days before the snow storm. The windows are great, and performed as promised. The installation crew was very efficient, and the teamwork was amazing to watch. We would recommend Window World to anyone considering replacement windows. Thanks to Randy, and the crew.
Promt, timely in home appointment for initial meeting of measuring and quote. Windows ordered in Sept. and installed in Dec. There was some delay in instalation do to COVID effecting everything but I was kept informed along the way. Installation went very quickly and without issue. Installation crew were professional, respectful, and cleaned up everything nicely. I would use Windo World again.
Installers are professional and friendly. The business seems very responsive to any concerns the customer has.
Window World did a great job. Guys worked hard and even cleaned up when they finished
Started off trading in crypto/forex all by myself made no profits. But now i can testify that crypto trading is one of the best way to earn when you have a good trader like Mrs. Magdalene James. I earned $7,100 with my little startup capital $500, I made my withdrawal after my trade section with her. she has immense knowledge of trading and she's reliable, contact her via;
Email: Magdalenejames54@gmail.com
WhatsApp: +1(318)793-8167
Excellent crew. Professional and courteous. They were prompt and finished our rather large home in a few hours. Love the windows, zero complaints.
Raz (salesman) was great, set proper expectations for timeline of installation. Then when there was an issue with grids in the incorrect sashes, they set proper timeline expectations for them to exchange them. All in all for the price point I was happy and would have used them again.
Very professional installation and very efficient. A slight problem with the installation crew speaking English but we got through it.
Wow! What a great experience! We did 3 quotes and Window world knocked them out of the park! It all started with the estimate..terrific guy. He's worked for the company for 10+ yrs. He knew his product and company.We have 11 windows replaced..it's a 1930 small house..all the windows were different sizes. That didn't bother them because each window is made to order and labeled right here in USA👍I don't remember the crews name but they were exceptional! They were early..got right to work..they were like a well oiled machine! Take a window out..boom! put a window in & seal. They were so friendly and Funny! It was a wonderful experience! What a difference! We had some rotting around the windows. I can't believe how great my house looks! They kept well informed of issues..carpenter ants.They started at 8am and done by 1pm!Thank you for all that you do!
Juan and team did an awesome job. I will recommend to all of my friends. The windows are gorgeous.
The technicians were on time and very friendly. The finished one room first so we could keep our cats put up during the process. My only complaint is that almost every window casing, window sill and wall closest to windows received paint and/or drywall damage.
Great experience. Very happy with the quality and value. Good communication throughout the process.
Window world offered high quality windows at an affordable price. Install was fast too! Highly recommend.
The installation crew did a great job, and they were courteous, and professional and pet friendly! They also did clean up after the job and worked around meetings I had during the current work from home situation. I will use Window World again in the future.
I am very pleased with my new windows. The crew was on time and were very personable. They were very efficient and did not leave a mess when they were finished. The clean up was thorough. They did it all at a very reasonable price. I would highly recommend their services.
Our great experience started with Troy the salesman. He was excellent at explaining all the details. He got to point, demonstrated the window, and was not pushy when we stated we'd like to think it over. While the wait on building the windows was long(isn't everything right now) the timely manner they were installed was smooth and efficient. The installers were considerate, fast and left our space clean after installation. 100% would do business here again.
Great experience with this company they did a great job on my 2 windows installed last month!
Excellent product with above the chart service.
The folks at window world did an incredible job. I love my new windows. I couldn't be happier. They were professional, punctual, and far cheaper than their competitors. I would recommend window world to anyone looking for new windows.
Work crew was extremely polite and did a great job installing the windows. Have used Window World a couple times and it is always a great value for the money spent. Great windows and nice install crews.
Got some quotes for new windows and Window World was right in the middle but their warranty was much better than the others offered. Very friendly sales team and installation went very smoothly.
Excellent employees, service, and products
The installers where great. Thanks
Excellent customer and installation service.
Windows look great and the installers were hard workers and very friendly.
Best purchase for the house so far! I never realized how much sound was coming in until I could not sleep the first few nights from the dead quiet. Installers very quick and extremely knowledgeable. Randy who came to start the process was super nice and helped get us exactly what we needed. Would absolutely use again!
The installation team showed up on time. They wasted NO time in getting started. My house isn't big. 6 windows total. They were done in about 4 hours. cleaned up after themselves. Took the time to show me the extra details of the windows.
Let me first say that initially we had some bumps in the pre installation process. Our rep came out and measured and set up the process but there were many more issues that were uncovered on day one of the install which prohibited the guys from installing so we were put on hold for a couple weeks. This was quite infuriating since this could have been avoided with good communication and our rep taking pictures to sow the install team some of the possible challenges. So past that when we finally got to the install we had Bruce's team hit it hard. It took a couple days and they worked hard, fast and efficiently. The attention to detail was fantastic and they were extremely respectful of mask wearing during these covid times. Can't say enough good things about Bruce's professionalism and any issues we had on the front end and the delay were wiped away with the great work on the install. Thanks Bruce!
My sales rep was patient and attentive. He was knowledgeable about his products and answered all my questions.. The installers always let me know when they were coming and how long they would be at my home. They cleaned up each day and they were always happy. I would recommend Window World.
Great experience and really affordable.
Great experience. Priced well. Professionally installed.
This is the second time I have used WW, once for my full house (great experience with everything). Don Clark was my sales rep both time and Don was great. Pricing increased dramatically for the 2nd time (detached garage windows).I was NOT pleased with the young install crew this time. They tried to get me to pay them $100 to wrap the trim which was included in my contract. Called my rep Don and he handled. The crew said no, we meant around the garage door. I'm not that stupid, they were trying to get cash from me. Also, the crew's caulking was a little messy and I had to ask them to clean some of it off the siding.
We've used window world on multiple properties. They always do a great job. We'll be back when we need windows again. Thank you.
The 3 window installers did an excellent job on installing 5 windows along the front of our home on an extremely hot afternoon in Camden, SC.
We got 3 windows a few yrs ago & love 'em now want to get exact same on rest of that size, was looking for their "Buy 2, get 1 FREE sale again! Have 9 to replace!
Y'all literally have people in houses with no mask and there's covid... Why? Great Job tho!
I researched online prior to calling Window World, and the reviews were excellent. The reviews were correct! The service was fantastic from the salesman to the installation. They were all very professional, and the installers did a wonderful job even taking the time to show me how the windows operate to provide cleaning on the outside. I highly recommend them, and I will use them again in the future.
The crew was on time, followed through with everything they told us, siding and windows were installed efficiently, installers were polite, they cleaned up everything, and the windows and siding look beautiful.
They did a wonderful job. Very courteous. I had 14 windows and one sliding door replaced. They did it in a day and cleaned up after.
The crew was very friendly knowledgeable and cleaned up after they finished completed the job and a half a day
Great product, great price, efficient installation team. Very polite and cleaned up everything. Very impressed and pleased with install team and Window World. Highly Recommend.
Had 19 windows replaced on our rental house and the whole experience was very professional. The house looks amazing and we are very pleased with the quality and value of the windows. Jason Cook was our sales person and did a good job answering our questions. We needed the windows replaced in between leases and this was accomplished to our satisfaction.We do need 2 screens replaced as the locks were not functional, but that is a minor problem and the screens can be mailed/shipped to the site. Thank you!
Installers did great work.
Great price! Great product! Replaced all 19 windows. Very happy in every way!
Great experience. Would highly recommend!
Great customer service and response time considering the backorder status of the windows due to this crazy time.
Quality windows, great customer service & great installers! They cleaned up after themselves and ever went above and beyond to accommodate us when it looked like we might get rescheduled! Would 10/10 recommend to a friend
Came home to brand new windows that looked amazing! The installers were helpful in explaining each window and how they open or fold down for easy cleaning! Extremely pleased with their work and will use them again!
Great job completed in a day.
I looked into several window companies to get information and pricing to replace 12 windows in my home. After considering all details, I chose Window World. Yes, even after reading some bad reviews about them, I went into this agreement with patience with scheduling and workmanship. The product stands for itself.I placed my order and signed a contract in January, 2020. Expecting windows to be on order for 4-6 weeks (as mentioned and pretty standard with every window company). I received a text in two weeks informing me the windows were in and they were ready to schedule my job. My new windows were installed in one day and within 3 weeks of my order. The workers did an amazing job of cleaning up inside (on a windy day) and outside of my home. They were very professional and courteous.The only issue with my job, and not a big one, was one window was not measured correctly, due to the location. A new window had to be ordered and it was in within two weeks.I highly recommend Window World for window replacement. Their product is great! Their workmanship was awesome. I love my new windows and just in time for spring to be able to open them up and let the fresh air in.
Great experience with Window World of Middle TN. We're happy with the product and service they provided us.
The installer who did our windows was a gentleman named JC. He was polite, and very hardworking. He came to our home and worked in 30° weather for several hours. Whatever work was done inside , he vacuumed and cleaned up any mess that was created. Very impressed with his work.
The windows are good quality and I'm very happy with installation. I would highly recommend this company
We recently had our windows completely replaced on our two-story home. Window World was amazing! Don Clark their sales representative came to the house sat down with me answered every single question then when new questions came up he answered those questions and even made recommendations based on what I was conveying to him or my concerns and my wants and desires! We recently had our windows completely replaced on our two-story home. Window World was amazing! Don Clark their sales representative came to the house sat down with me answered every single question then when new questions came up he answered those questions and even made recommendations based on what I was conveying to him or my concerns and my wants and desires! The crew that came to the house to remove and install the new windows were fast, they were careful they were responsive and answered all my questions and did what needed to be done in one single day... 16 windows including two large picture windows. It is very beautiful and we are very pleased and would recommend them to earn any of our friends and family.
This is the second time we have used window world and the service has been exceptional both times. The windows are made with quality material that matches the very expensive options one the market. The installers have been courteous and professional which has made for an excellent experience all around.
I am very pleased with my new windows from Window World.The presentation was a pleasant experience, no pressure.....all questions were answered. Once I made the decision to purchase, everything fell into place. Delivery and installation of the windows was quick and very professional experience. I am so please with the work done and recommend Window World.
Nice job installing the new windows.
Customer Service and Installers
PROMPT, VERY AFFORDABLE. EXCELLENT PRODUCT.
We received new windows and we are very happy with them.
Fast and efficient service and friendly
First class customer service throughout the entire process. Windows World replaced all windows in my house and we are very pleased with the results. Highly recommended.
From beginning to end, we were very pleased with the service we received from Window World. We had another window company give us an estimate. However, their windows were much more expensive on a lower end window. We felt like we received a more excellent window for a better price from WW. Due to a lot of rain in Nashville in January and February, we had to reschedule installation a couple of times. But, when the installers came they were prompt, thorough, cleaned up, and explained how our new windows worked. We are totally pleased with our experience with WW.
The 2 installers from Window World were very nice and professional. They installed the windows in 1 day and came back the next day to finish up. The job was well done. We even had a hole in one of the screens and they rescreened it before they left. They made sure everything was picked up and cleaned. They showed us how to work the windows and explained the lifetime warranty and even about the screens. Our new windows are gorgeous.
Nashville Handy Services, LLC
Excellent food! Very fresh. Underrated I truly believe. The staff is very nice. The restaurant is impeccably clean. The food is seasoned very well and they have drink specials nearly everyday. We go at least once a week. Also portions are very nice.
Great meals and dessert. Shrimp boil every first Friday night! Friendly service, fast refills.
They took care of me very well
The installation team was great. There were no scheduling issues. The windows were installed on the scheduled date as expected.
From the sales person to the installers, product was as presented with no surprises or complications. I would not hesitate in recommending this company to any other person needing new updated windows.
Great Job !! these guys were professional in every way. In and out in 4 hours, no mess, no damage. Would highly recommend
Great staff, fast process, easy install process and great service.
These guys were fantastic. No complaints at all. They communicated the whole way, install was super fast and they did an amazing job. Couldn't ask for a better company
Best made windows I've ever used
We got windows upstairs two years ago and just got the downstairs done. We love them! The price is great and installation went very well. I would recommend these to everyone!
My wife and I are very pleased with the work Windows World performed at our home. The window installers were very polite and on time. My wife received a call before they showed to informed her that they were in route. My wife was very impressed and that's a big deal. She is a hard nut to crack and she could not stop talking about the service. The installer who put in the doors on the other hand wasn't as good, she stated, but all in all it was a great experience.
Installers were friendly and knowledgeable. Got work done in timely manner and left job in just as clean or better than they found it.
Updated **Had ALL 16 windows installed in our 1958 ranch house in Nashville. Couldn't be more happy. From the sales team to the installers (Allen & his crew) I experienced great service.*just cleaned my windows for the first time and blown away by how easily it is. Plus we have noticed a difference in our electric bill.
Polite and courteous crew. Excellent clean up after windows were installed. A huge difference on less outside noise coming in. Hope to use them for new siding also
These guys were great!!! windows were installed in day one. On day 2 they finished up all the trim and brick mold as well as cleaned up everything. They were very professional and did a outstanding job we will definitely use them again!!! we have also referred to our neighbors.Financing was simple and easy they made us able to afford brand new windows ( our old windows were 59 years old !!!!).Thank you again window world for an outstanding job !!!
Had an awesome experience on both side from the sales rep to the installers. Windows installed nicely & the cleanup was done right. Thanks for the nice upgrades.
Windows are excellent quality. Install team was very polite and did a great job on installion and clean up. I highly recommend Window World.
We are so happy with our new Windows. They look absolutely beautiful. The installers were very polite and had the new Windows installed in no time. My brother recommended Window World to us and I will definitely recommend them to others.
Professional and competent. Excellent installation. Would reccomend WW for future window installs.
The team was very professional. They did great work and when they left you didn't even know they were here.
Sarrina ViAnne'-Arsenault
Excellent product. Fabulous prices. Nice reps. However, it takes FOREVER to get your windows. Installation was quick.
Docked one star because it took three months to receive and install windows. I was told 5 to 6 weeks. Installers and salesman were great.
When I bought my second home in Nashville one of the first things I did was replace all of the original windows with Window World double pane windows. Great decision. Good quality, very good at reducing noise, and helps keep the house cooler during the summer. And the house just feels tighter. Raz was a pleasure to deal with. Move ahead a few years and we found ourselves dealing with a kitchen fire that affected a good deal of the main level of the home. The damage included several of the windows. For the restoration I insisted that the contractors use Window World. Though I wasn't able to be present for this process my contractor did say that he was impressed with the installation team as well as the product. He mentioned that if the lead time for the windows could be speeded up (they manufacture their own) he could bring them a lot more business. That is a good problem for a company to have. I would have no hesitation giving 5 stars if only the lead time for manufacture could be speeded up. Good product!
The installer attempted to fit us in before Christmas, however rain delayed the install. They generously fit us in on a Saturday for install within 1-2 weeks of our original install date. The installers made a mistake and used clear caulk interiorly, and Dane was quick to respond to correct the mistake following my call to correct the problem. He was thorough and did a great job.
My new windows added beauty and efficiency to my house. Great product and service! Thank you Window World!
I am so happy with my windows from Window World. The customer service was amazing - thanks to Jamie who was great and the crew that did the install. Rocky, Jared and Troy are the best!! Thanks again.
Installers did an excellent job, very professional, detailed.
Scott the installer was really great. Thanks!
We could not be more pleased with the replacement windows we purchased from Window World. The salesman was professional and personable. The installers were amazing. They did their work quickly and neatly. They didn't leave a scrap of trash in our yard. We really appreciate their work, and we would highly recommend them.
The rep with window world was honest and upfront about the windows in my home and recommend another window company due to the fact my windows in my home were custom and very detailed. I am glad he did not try to sell something just to get a commission that would have not suited my home.
Installers were very efficient, courteous and timely. Love the windows, the clarity of the glass and the ability to move the screen from top to bottom window pane or vice versa.
The crew that was sent to my home for installing windows was very professional, polite and fast. They installed 16 windows in 8 hrs., and even worked through a short shower. I highly recommend this company for anyone in the market for buying windows.
We had one window replaced. Quick and clean installation Very happy and recommend Window World !
Beautiful windows good price in comparison . Recommended
The window installers were very nice and did the job very quickly!
Super easy; affordable. Window world sent out one person to measure and give us a quote; then called and scheduled the installation. The installation team was fast, clean and professional. Our new windows are so much more energy efficient!
Window World is fabulous! Great service and installation! I can't hear the interstate outside our house anymore and our house is so much warmer. Very happy with everything!
Installation crew was very professional. I had eight (8) windows installed in 3-1/2 hours. My only complaint was with the front office / scheduling department. I ordered my windows on March 31, and they were not installed until August 3. FOUR MONTHS. If you go with Window World, make sure they 1) have the correct date scheduled, and 2) have the correct windows ordered.
Good: our salesperson was kind and patient, easy to get ahold of, and answered all our questions to our liking. The salesman even upheld a WW invoice for windows that were 2 years old, saving us several hundred dollars (which was really nice for him to do). The installation went smoothly and they cleaned everything up as they said they would. The installers were nice guys and showed us everything we needed to know.

Bad: very little care was taken to avoid stomping our plants outside the house. I understand it's a difficult job to do while avoiding vegetation, but it almost seemed deliberate that some of our -very expensive- plants were ravaged. Our 3-year old hydrangea was broken and smashed in several places, as well as many of our other plants around the house. I would give this place 5 stars if it weren't for the carelessness of the installers around our plants. Hell, they could've at least asked us to help pull things out of the way for them - my wife was home and would've been happy to help keep things out of their way.

Otherwise, we're happy with the product, the savings, the apparent coolness of the house throughout the day despite this heat.
We had a wonderful experience with our new windows! From our sales call through installation everyone was great, friendly & professional.
WW does a great job. This is the second time I've used them and I already know I will use them again in the near future. They are prompt, fair and back their products. Support is top notch and they always respond immediately to anything I have needed.I had WW install more windows today. Dallas and Ray did an amazing job. They were both very polite, courteous, young men. They called to let me know they were on their way and even arrived a few minutes early. They were able to install 5 new windows in 2 hours. They even took the time to look at our previously installed windows and verify everything was good with them. I will definitely be using WW again to finish up the remaining 13 windows in our home.
The guy named Rocky and his team done an awesome job on my Windows they were very knowledgeable of their work and highly experienced I would recommend them to anyone thanks Window World!!!
Everything about the experience was great . From the sales to the installation . Great product and customer service !
Best quote. Smooth install. Windows and wraps look great. Very happy.
Very excited and pleased with the installation of my Window World Windows!
This is our 6 windows install, and I am very in impressive the quality and the workmanship, that Rocky the installer does a great job every time, thanks and we see you in a couple of months for the last 7 windows on the back of the house.
Excellent installation experience !! I am extremely pleased with the 3 man crew assigned to install my sliding glass doors and windows. They were on time, they worked until the job was finished to my satisfaction. They cleaned everything up behind them. It began storming very hard and they worked through and in the rain to get it done. Very few companies hire people that do what they say they are going to do and they did that! Loves these giys!
Very Pleased with my windows from Window World!Dustin and Dallas were very professional and knew the product. Cleaned up afterwards and everything.Very Satisfied!!!
All of the guys were great! They were very prompt, efficient and thorough!
Nothing but highest praise for the install team of Scott, Bruce, and Chad. My old stone veneer house isn't the easiest to work on, but they had the skills and patience to do a top-notch job. Couldn't be happier. I'd work with them again in a heartbeat. Great product and great service.
The Window World installation crew was very good, fast, and professional. The quality of the work was excellent, everything removed and cleaned up, and nothing I needed to do. I would highly recommend to others.
Windows arrived when promised, Installation was within a few day and Scott and his crew did a great job. They installed 17 windows in 6 hours. The craftsmanship was great. Love my new windows.
Wow! My windows look perfect. Dallas, David, Dustin, Peyton and Chad were polite, hardworking, fast and thorough! I would recommend them to anyone!!!!
Great experience!! Very happy with everything. Fast and done well!
Nice people and they did a good job. we love our windows!
Our installer Rocky and his team were great. Very knowledgeable and courteous. Great customer service! Although we had 2 windows that were broken he handled that situation very well. We look forward to having him back to install the other windows. Would recommend.
Great service, fast sufficient and very dependable! 3 gentleman came to my house and were very presentable and professional!
The guys came installed cleaned up after the mess they made. The crew was very friendly. When they left the only sign they had been here was we had new Windows. The Windows are beautiful! Thank you window world.
We love our windows. The installer Rocky and his assistant did a wonderful attention to detail job. We could not be more pleased with their work! We had a few issues with the wrong size windows being ordered and a scheduling mishap but all in all we are pleased! Will definitely use them again for the rest of our window needs and would recommend Rocky to anyone for a job well done!
Wonderful experience from start to finish. Fabulous people and products. Couldn't be happier.
Window World has great service and reasonable prices!
Installers got behind but still showed up and were professional and extremely clean!Would definitely recommend if you are looking for replacement windows or doors. Replaced 2 old alumnum windows that are tricky to remove without damaging jams, joints and dry wall etc,,,,
We bought windows -10 in all- 12 years ago. They worked great, but this fall we began noticing condensation in between panes of some windows. We called the company and even though we couldn't find the contract, they sent someone out to look at our issue. Randy came within 2 days of our phone call and assessed the situation and said 9 of the windows had lost their seal and the gas had leaked out and needed to be replaced, possibly related to the way I had been cleaning, but not placing ANY blame on us, the homeowners. He immediately turned in the order and on December 8,2017 he came and replaced the 9 windows at absolutely no charge to us! It was a rainy day and lots of mud, but my home was as clean when he left as when he started! A feat that we can't do! Randy was professional, on time, respectful and informative! We paid NOTHING! I have talked to other homeowners who purchased windows from other companies at a much larger cost, who experienced the same problems with their windows and while the company they purchased from would replace the windows, the homeowners had to pay for the labor, which was very costly! I was very impressed with Window World from beginning to end!! When Randy came to diagnosis the problem in October he was here approximately 15 minutes, have us his diagnosis and told us that he would return to his office, place the order and call and schedule a date for the installation. Never did they attempt to blame us, or recommend some quick fix. This is definitely a 5 star company that stands behind their products and their promise! I highly recommend them. Very professional and honest. On his way out he took it upon himself to replace the original screens with new screens as our cats had caused some damage to some screens! And he removed all the old windows and other associated materials.
Rocky did a fantastic job on our windows! I would definitely refer him to a friend! Very aesthetically pleasing!The Brignola Family
Thank you Window World! From the start with the in home estimate with Jason Cook, till the install with Rodney and his courteous crew, everything went perfectly. I love my new windows! By far the best quality and price I found after three estimates. I highly recommend Window World and look forward to using them again when I replace the remainder of the windows on my house.
Everyone was super nice and courteous. The crew that put my windows in were thoughtful and hard working. My windows looks awesome. My neighbors have already commented how much the windows improve the look of my home. I will be recommending Window World to everyone.
Everything a pears to when well
Rocky and crew...good communication, quick, fast installation. Everything was left clean and we are satisfied with the quality.
Had a great experience with Window World from start to finish. Our windows are exactly as promised and we love them!The installation team was outstanding. The crew was extremely professional and efficient. They worked well together and everything went very smooth. They were well informed about the product and answered all our questions in detail. They were polite and we were comfortable and safe having them working in our home. They were very attentive to detail and cleaned up thoroughly. We are very satisfied with Window World and especially this crew. Five stars! Will definitely recommend to others!
The people were very friendly and professional. They respected my home and cleaned after themselves. The final product looks great and I am extremely satisfied.
These guys were amazing. Super kind, Quick, cleaned up and left without a trace except for our incredibly beautiful windows!
Polite, hard working people.Pleasant to work with.
What can I say other than I LOVE my new windows! From sales to installation, it was a great experience. I would recommend Window World to anyone and everyone!
Second five-star experience with Window World. They completed my entire ground floor in 2012. Finished top floor today. Experienced, courteous crew. 5-year old windows still look great! Now the home is uniform. Thanks WW.
Window world rep was very nice and helpful! I think we'll be very pleased with the results.*update*The windows were just installed and they turned out great! The installers were very friendly and professional. They arrived on time and got the job done without any issues, which was surprising because this was a huuuge picture window. I absolutely love how it turned out. Thanks Rocky!!!
This is our second experience working with referring windows through Window World. The staff was excellent to work with especially the installers. They were timely, professional and very friendly. Definitely would recommend them for windows.
I have had a great experience with Window World. They have always showed up on time and finished their work on time. When I have had an issue they have fixed it in a timely friendly manner. For example we had a new deck built and we started having a problem with the drainage of one of our sliding glass doors. They came out promptly to check what the problem was and came to find out the deck guys plugged the holes for the water run off. They fixed the problem quickly (no charge) on the spot without complaining about the other guys work. We also love the new windows and sliding glass doors. It has really reduced our utility bill. I highly recommend them for your window needs.
I got mine and love them. I didn't put my blinds back up. Great job, worked fast, and cleaned up their mess. They came in, in the time frame my salesperson estimated. Great experience. Very happy with them!
Well I would like to thank Window World. I love my new windows. The installers did a great job. They showed up on time and was finished in 6 hours. People were driving by as they were being installed and were very impressed. I had little to no touch up on my paint and they left with no trash left behind. I would recommend them to anyone looking for really nice windows at an affordable price.
Wonderful. will do it again
Great, professional service!👍🏼
The installers, Michael & Justin arrived when they were supposed to and worked tirelessly until they got the job done. I had to ask Michael to change the way he was installing the new outside trim, and he immediately changed what he had done and continued doing it the way our HOA requires it on the the rest of the windows. They did a good job of cleanup before they left.I suggest that your installers should be told in advance how the trim must be installed for future jobs in Belle Pointe, as y'll had to come back and redo the trim on a job out here a few years ago. Your trim cannot cover any of our trim.
Rocky and Jeremy were the Best! They did an amazing job and had the best customer service attitude. They were on time and kept me informed of the progress. Don Clark was a great salesman. He is very knowledgeable and had me prepared for the window installation. Very pleased with the finished product.
About 3 years ago we called three window businesses to come out and give us an estimate to replace 12 windows. Window World won the contract. I was pleased with their knowledge and professionalism. The quality of the windows is very good and we have been very happy with our peuchase. About 6 months ago we decided to replace 4 more windows and again called Window World. They came out and again did a good job.As the weather got cooler I started opening the windows and found two problems; (1)one of the new windows is very hard to shut (2) the upper window on one of the older windows won't lock into place. I called Window World to explain the problem. No problem; they are sending someone out to fix the problems in about a week. If they don't I will change this post but I do not expect any problems. They have been an excellent company to work.
Highly recommend! Windows look fabulous. The entire Window World team provided excellent service, especially the gentleman who installed my windows!!! Very professional.
Helpful staff, decent prices, no issues. I'd shop there again if I needed vinyl windows.
WHO LOVES
WINDOW WORLD?
WHO LOVES
WINDOW WORLD?
View the map of our completed projects near you
---
LET US PUT YOU ON THE MAP
On the surface, every blue dot represents a project we've completed in your area. But when you look deeper, the blue dots mean so much more. They depict the trust, faith and confidence our customers place in us with each installation. They show the enhanced value, quality and efficiency of every house we touch. Simply put, they mean the world to us. Upgrade your home to join the thousands of satisfied homeowners in your community.

FREE NO-OBLIGATION IN-HOME QUOTE

0% INTEREST
12 MONTHS²

Lifetime Limited Warranty

Guaranteed
Low Pricing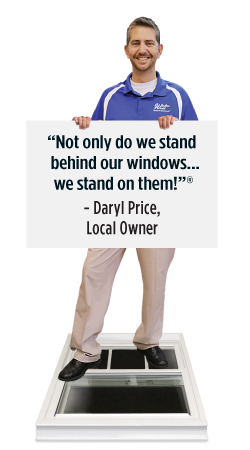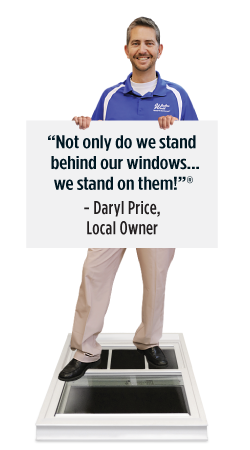 AMERICA'S LARGEST EXTERIOR REMODELER℠




MORE AMERICANS CHOOSE WINDOW WORLD.
HERE'S WHY...
Exceptional Quality of Work and Products Offered
High Performing, Energy Efficient Products
Licensed, Insured and Lead-Safe Certified
Good Housekeeping Seal with an Earned Reputation
Clearly Itemized Guaranteed Low Price
Convenient Financing Options
Industry's Strongest Lifetime Warranty
Locally Owned and Operated
ENERGY STAR® Retail Partner
AAMA Certified
NFRC Certified
Made in the USA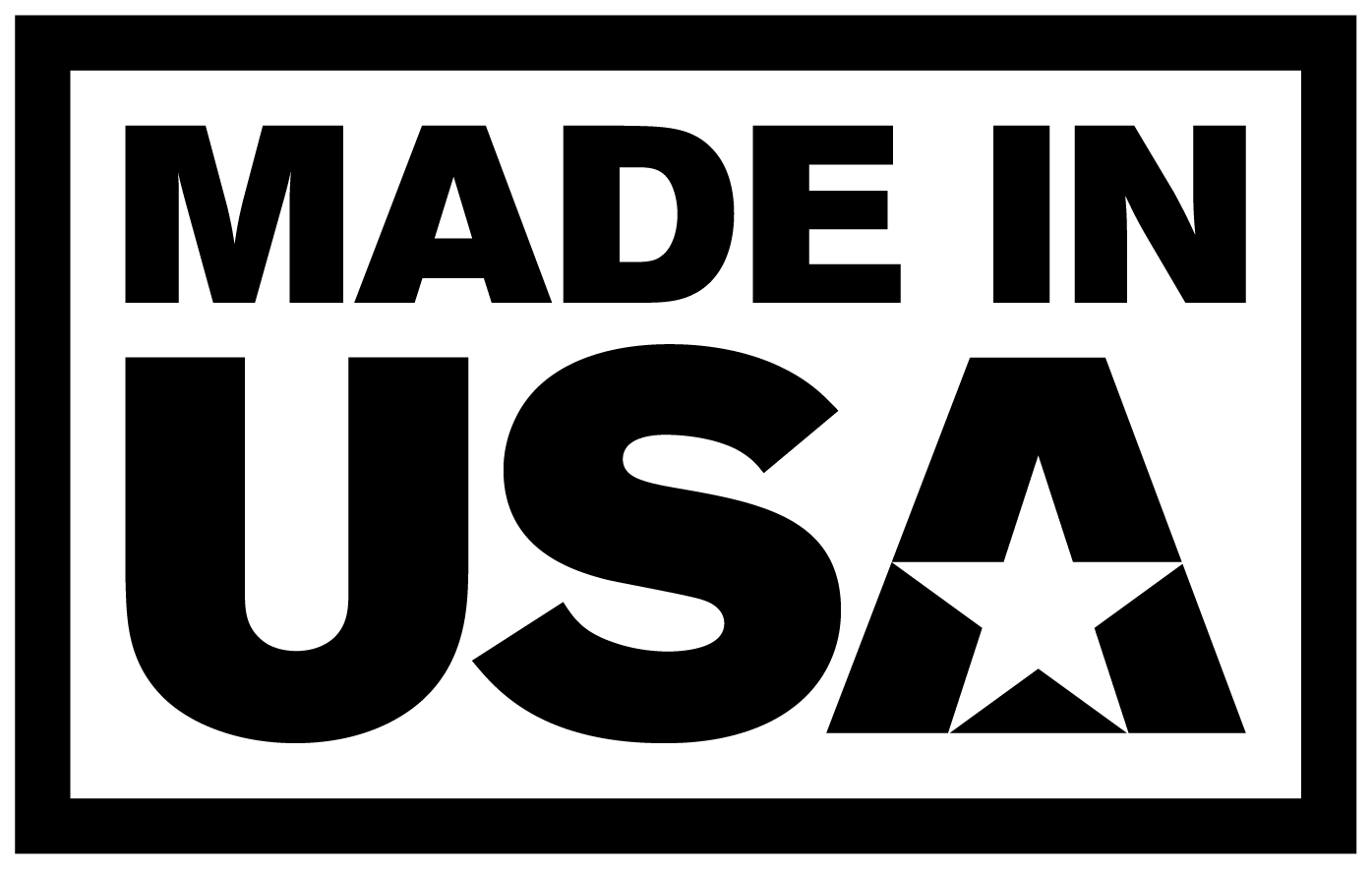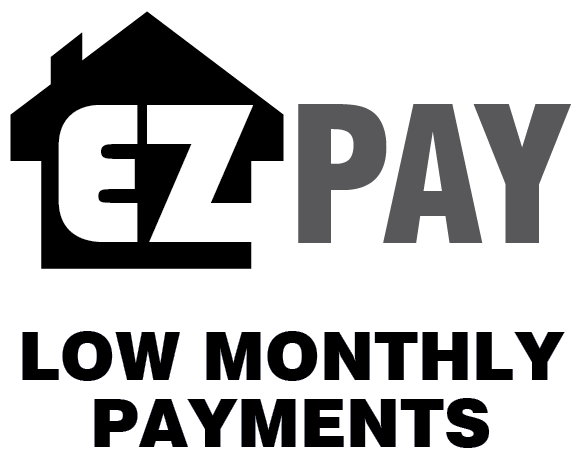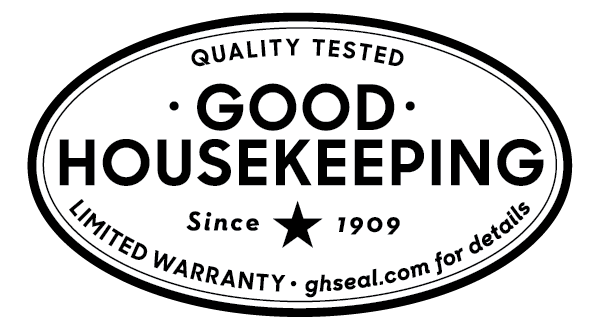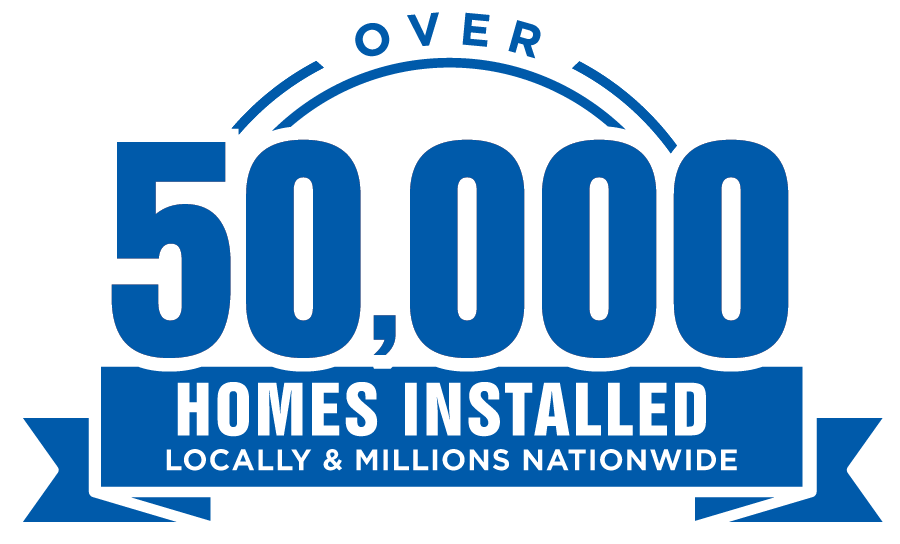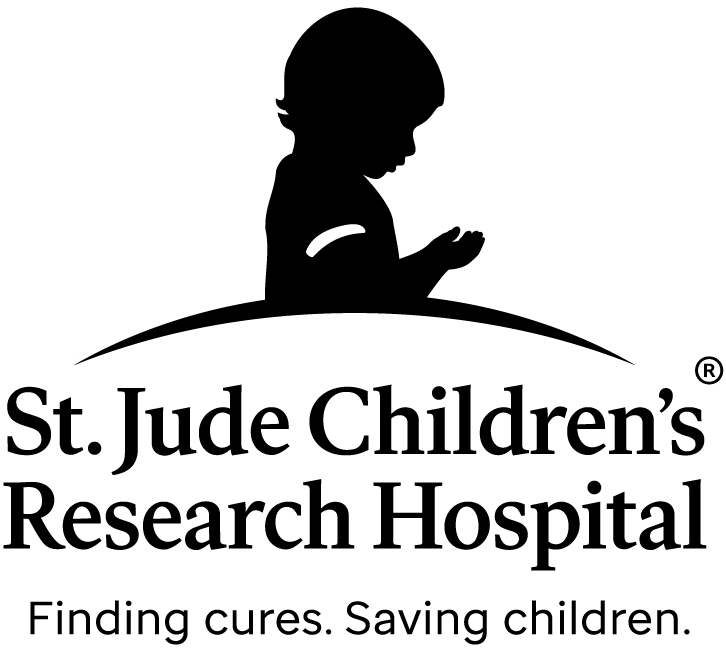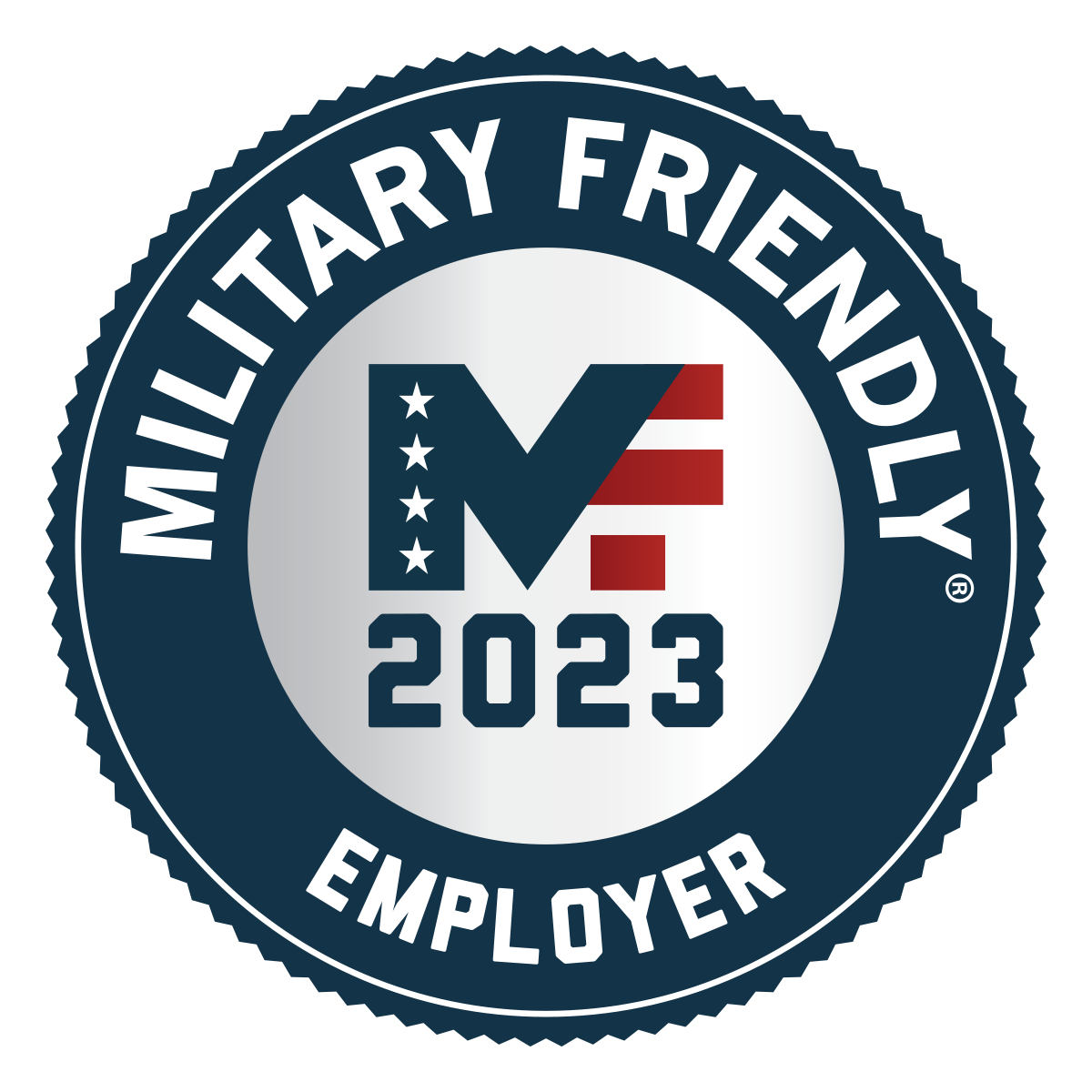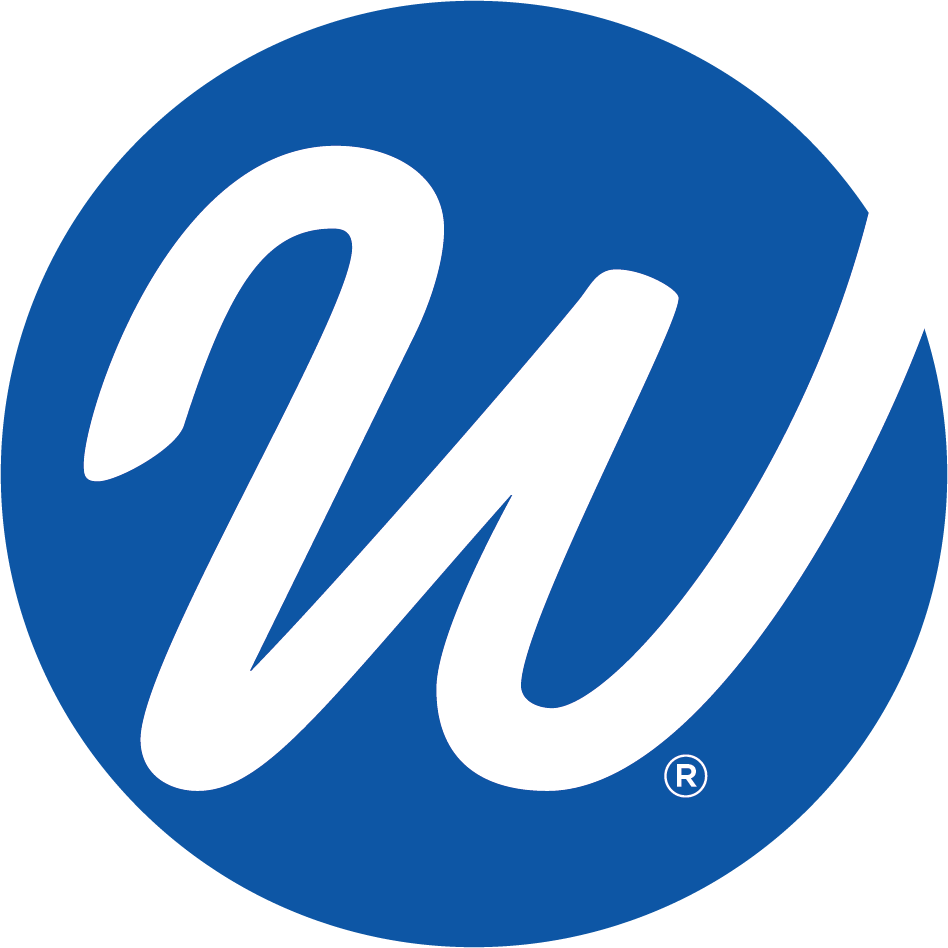 SHOWROOM ADDRESS:
1940 Elm Hill Pike, Nashville, TN
This Window World® franchise is independently owned and operated by The Bay Group Inc. d/b/a Window World of Middle TN under license from Window World Inc. Fully licensed & insured. Previous sales are excluded and offers cannot be combined. ¹Monthly payment is based on purchase price alone excluding taxes and delivery charges. Credit purchases subject to credit approval. Other transactions may affect the monthly payment. Ask for details. ²No interest if paid in full within 12 months with regular monthly payments. Bank approval needed. Must qualify. Ask for details. ◆Excludes pre-1978 const., grids & interior/exterior windows & trim colors, other conditions may apply. Ask for details. Valid only at participating locations. Previous sales excluded and offers cannot be combined. Must mention this offer when calling. *Select products only. Ask for details. For more information, consult your tax advisor and visit EnergyStar.gov.