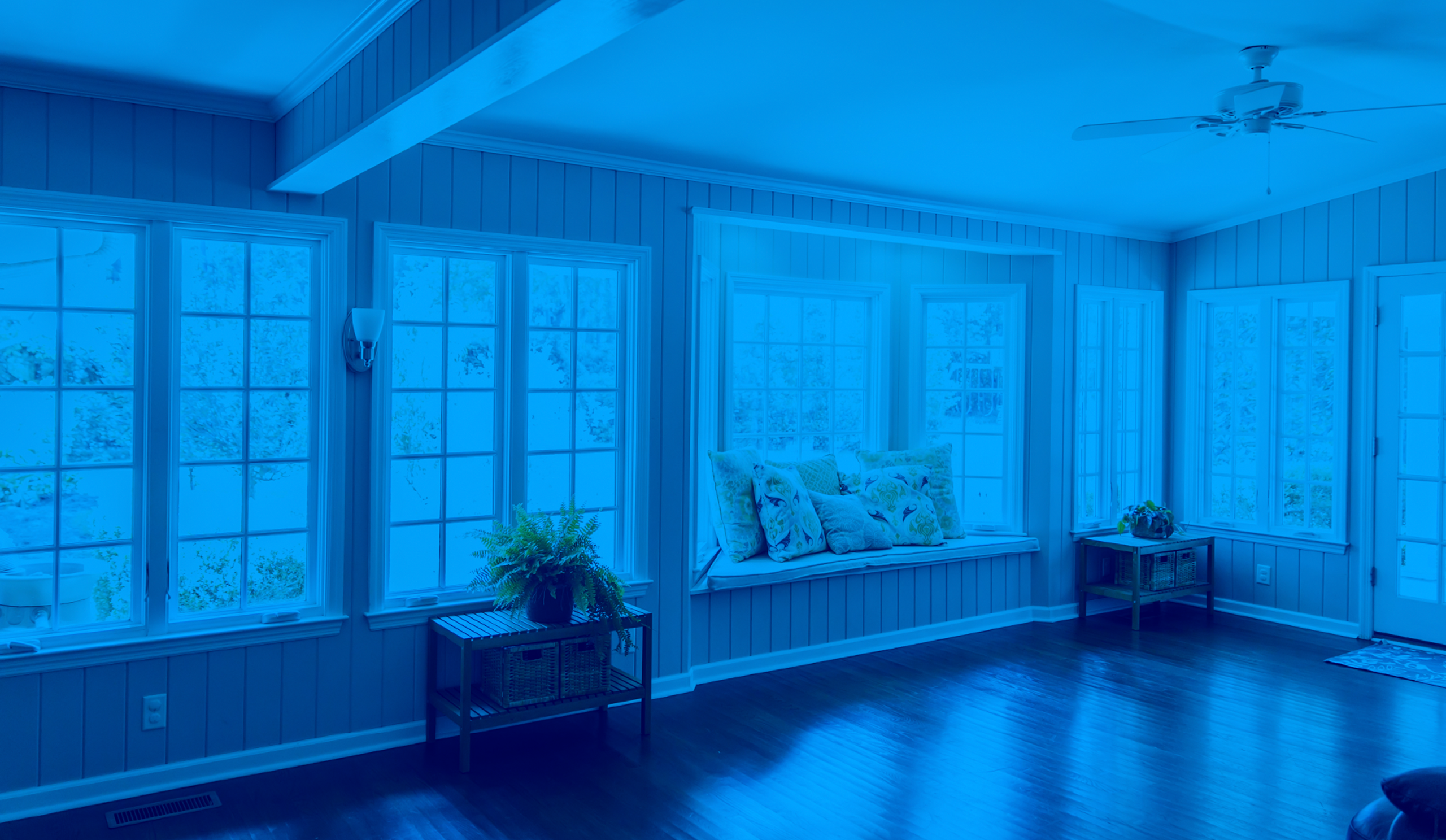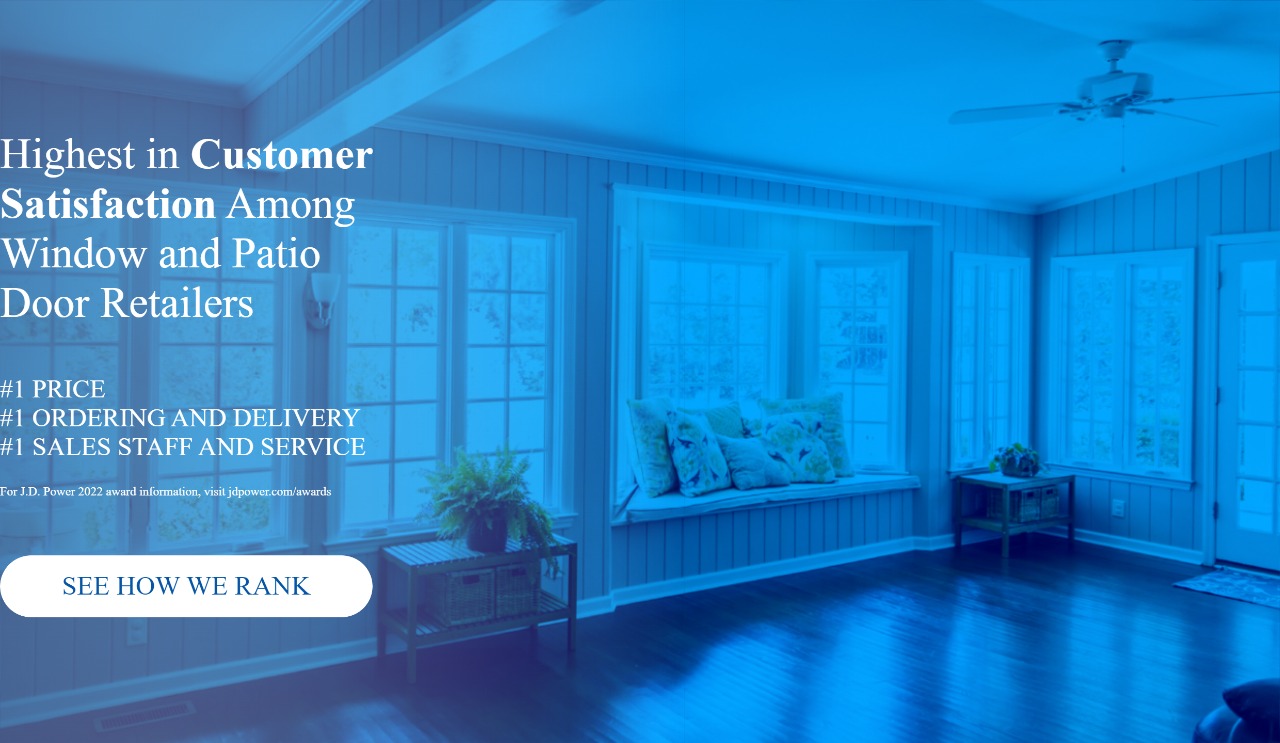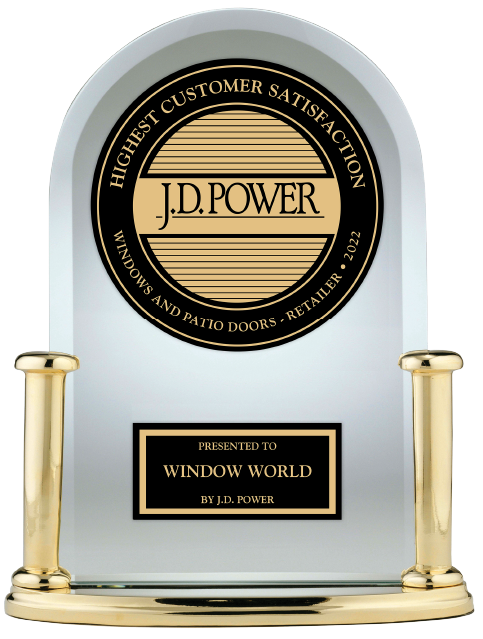 Highest in Customer
Satisfaction Among
Window and Patio
Door Retailers
#1 PRICE
#1 ORDERING AND DELIVERY
#1 SALES STAFF AND SERVICE
For J.D. Power 2022 award information,
visit jdpower.com/awards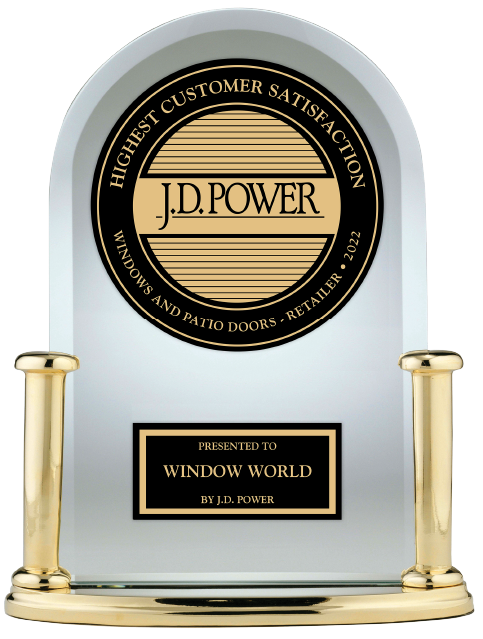 Highest in Customer
Satisfaction Among
Window and Patio
Door Retailers
#1 PRICE
#1 ORDERING AND DELIVERY
#1 SALES STAFF AND SERVICE
For J.D. Power 2022 award information, visit jdpower.com/awards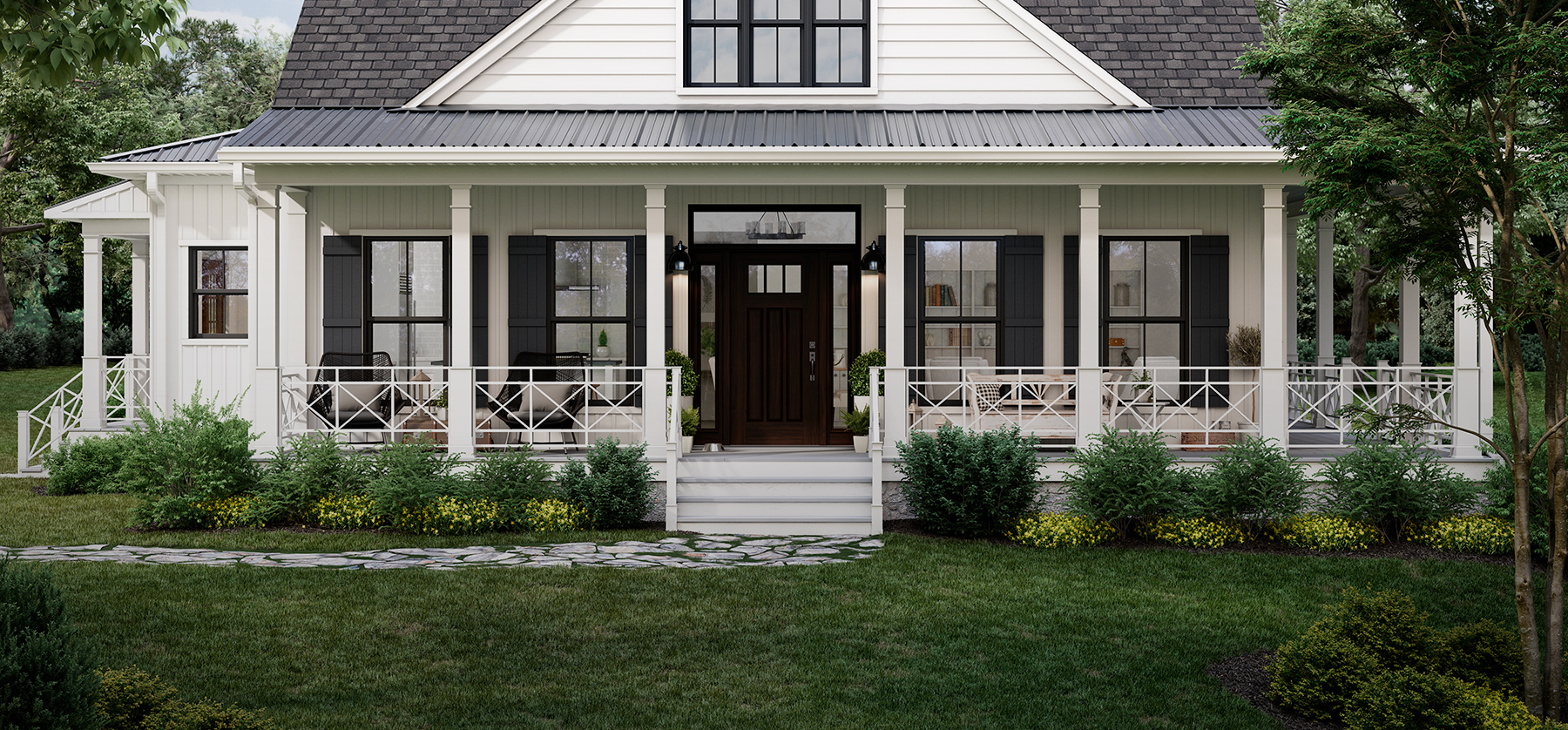 $199 PER MONTH³
$199 PER MONTH³
$99 PER MONTH¹
$99 PER MONTH¹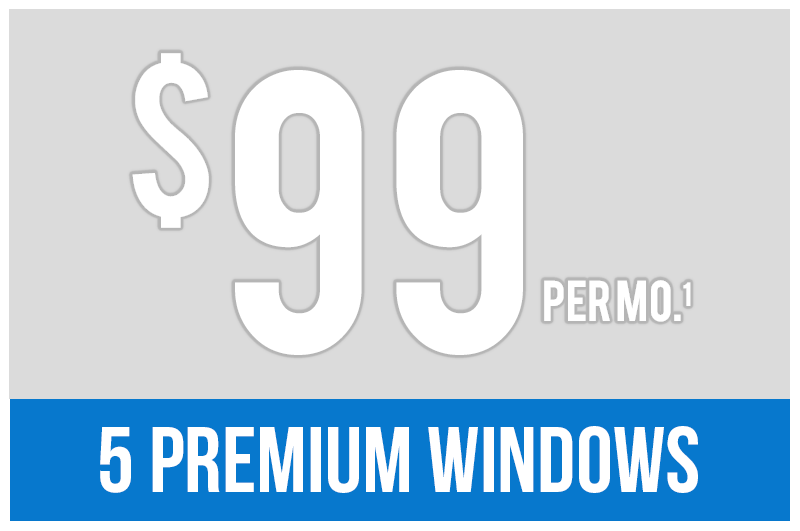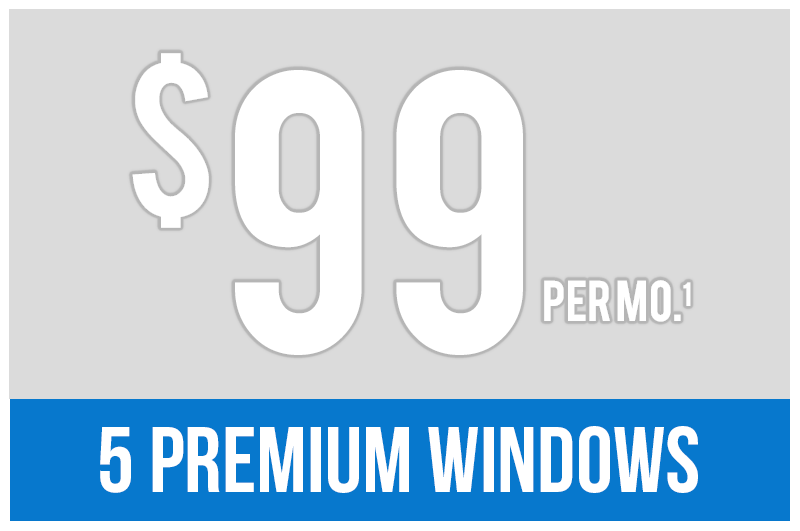 WINDOWS • SIDING • DOORS • MORE
WINDOWS • SIDING • DOORS • MORE
MORE AMERICANS CHOOSE
MORE AMERICAN'S CHOOSE
WINDOW WORLD
WINDOW WORLD
Receive up to

$1100 IN FEDERAL
TAX CREDITS

*


18 MONTHS
•

SAME AS CASH

2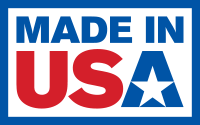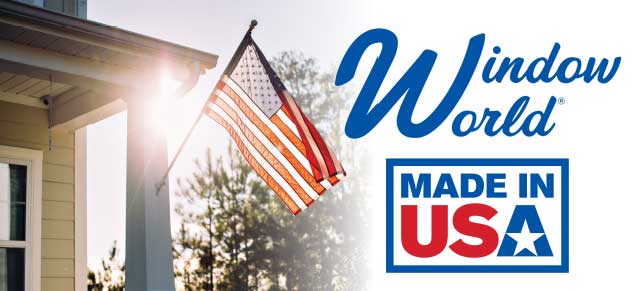 We are following the CDC and State guidelines for Covid-19 under construction as an essential business.
OUR HASSLE-FREE PROCESS IN
3 EASY STEPS!
YOU CHOOSE WHAT'S RIGHT FOR YOU AND YOUR ENERGY BILLS!
CHOICE 1
PREMIUM WINDOWS
JUST 36 MOS.
Five 4000 Series Windows
SolarZone™ Elite Glass
ENERGY STAR® Qualified
Standard Installation
Select Doors Only
CHOICE 3
PREMIUM SIDING
JUST 60 MOS.
Industry-leading R-value up to 3.5
Increase R-value by 40% & More
10 Squares
400% Better Impact Resistance
The Look of Hand-installed Boards
CHOICE 4
PREMIUM VENTED SOFFIT & FASCIA
INSTALLED
Standard Color
Up to 16"
Premium Colors, Additional Charges May Apply
Real Customers, Real Reviews
Nancy Josey
3/23/2022 - Google
The 2 guys that did my window did a very super job cleaning up everything I would recommend them to anyone. I am well pleased!!Windows are real nice
Reshonda Rhodes
1/24/2022 - Google
This company is full of friendly, knowledgeable and talented staff. Thank you Crystal for keep us posted on production! We had a exterior door and two windows installed. They look beautiful! Our installers were very professional!
Carlene Fauver
12/24/2021 - Google
Put windows in my daughters home. Excellent service and installation. Would highly recommend.
Kay H
12/24/2021 - Google
Thank you for the quality work and friendly staff.
Tim Steele
11/24/2021 - Google
I have used Window World for years. Quality windows, great price. Manufacturing takes time so know your lead times.
Ramona Mawhorter
11/24/2021 - Google
The quality of the windows is great. The installers were prompt and efficient.
cnartist4
10/24/2021 - Google
Love the window s and did a great job on instation
Lottie Adams
10/24/2021 - Google
I were very satisfied with the work that was doing by Window World, I would like to get more service from them a great company
C Dickson
6/24/2021 - Google
Due to covid we had to wait awhile for our windows but Window World was very diligent in keeping me updated. When the windows arrived they worked with me on a day that met my unique needs. When the day came for installation, I was very concerned when only 1 installer showed up to install 12 windows. But amazingly our installer , Stephen Charle was probably the best worker I've seen in many years. He not only did an excellent job, he worked consistently & efficiently, he didn't complain when something had to be changed , that I should have caught before hand and he cleaned up after completion. I couldn't have been more pleased with the overall job and the windows I received.
Jason watkins
3/24/2021 - Google
Windows took longer than expected due to covid-19. But they came out and put the windows in, hauled off the old ones and cleaned up after the job was done. Thoroughly satisfied.
Sandra Palmer
3/24/2021 - Google
We love our new windows. The quality and appearance are wonderful We would recommend Window world to all of our friends and family
Oliver Yeatts
3/24/2021 - Google
Great price, warranty, and installation. Definitely recommend them.
Lelia Westover
3/24/2021 - Google
They were very professional, but still personable. Easy to work with. The installer was great! He rescheduled at my request because we had already painted and replaced carpet in rooms where he would be working and it was a rainy day. He actually came back on a Sunday and was very clean. No mess left. Explained all about the window functions again (more than just open/close :-)). Overall a great experience.
Ellawese Duckworth
3/24/2021 - Google
I am very pleased with my windows that Window World installed. Added beauty to my house. Great workmanship.
jestier1
3/24/2021 - Google
excellent job on my installation,,,would highly recommend
Ruby Jones
3/24/2020 - Google
I love my new windows from Window World!! The installation process was easy and done professionally. It didn't interfere with anything my family had to do while installing. The installer was kind and polite, clean and he showed us how to operate the windows also. I would highly recommend giving Window World a call if your thinking about buying windows, you'll be glad you did.
Russ Griffith
3/24/2020 - Google
my windows were beautiful and after a minor problem that they came out and adjusted immediately I am thoroughly pleasedRuss Griffith
Albert K Creel
3/24/2020 - Google
Very good and professional service. Cleanup was done as he went. Helper didn't show, but he was able to compete the job as well as if he had help. Good manners and friendly.
Beth Weigand
3/24/2020 - Google
We were super happy with our installer named Sergio. He is so knowledgeable in the area of repairing rotten wood around our windows before he installed the new window. I would go with Window World again but only if we could get Sergio to install them. Sergio is the Best!
Ora Ephfrom
3/24/2019 - Google
I recently contracted with Window World of Central MS to redo the windows in my home. I needed to have 10 windows replaced. The job was handled on Monday, October 15, 2018. Jason was the installer in charge of the job, working with him was Albert. The appointment had been scheduled for 9:00 AM. Jason arrived in a timely manner and introduced himself and his worker to me. He explained the process and that the job should be completed around 5:30 PM that afternoon. They went to work and were very efficient. The new windows were neatly set in place after the removal of the old ones. After completion of the task, they removed all trash. Everything looked outstanding. The windows have greatly improved the home's appearance. The job was completed at least one hour earlier than the projected time. I am satisfied with the windows and the installer.
Glynda McMullan
3/24/2019 - Google
The windows are just as the salesman said they would be. They fit perfect. The install was quick and easy.
WHO LOVES
WINDOW WORLD?
WHO LOVES
WINDOW WORLD?
View the map of our completed projects near you
---
LET US PUT YOU ON THE MAP
On the surface, every blue dot represents a project we've completed in your area. But when you look deeper, the blue dots mean so much more. They depict the trust, faith and confidence our customers place in us with each installation. They show the enhanced value, quality and efficiency of every house we touch. Simply put, they mean the world to us. Upgrade your home to join the thousands of satisfied homeowners in your community.

FREE NO-OBLIGATION IN-HOME QUOTE

18 MONTHS
SAME AS CASH²

Lifetime Limited Warranty

Guaranteed
Low Pricing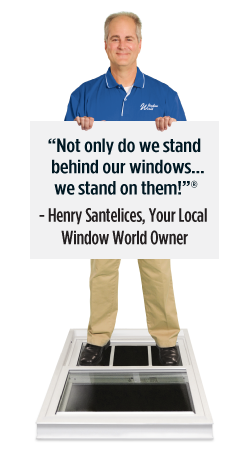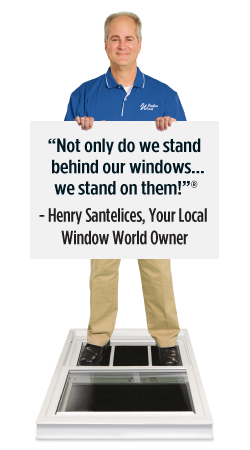 MORE AMERICANS CHOOSE WINDOW WORLD.
HERE'S WHY...
Exceptional Quality of Work and Products Offered
High Performing, Energy Efficient Products
Licensed, Insured and Lead-Safe Certified
Good Housekeeping Seal with an Earned Reputation
Clearly Itemized Guaranteed Low Price
Convenient Financing Options
Industry's Strongest Lifetime Warranty
Locally Owned and Operated
ENERGY STAR® Retail Partner
AAMA Certified
NFRC Certified
Made in the USA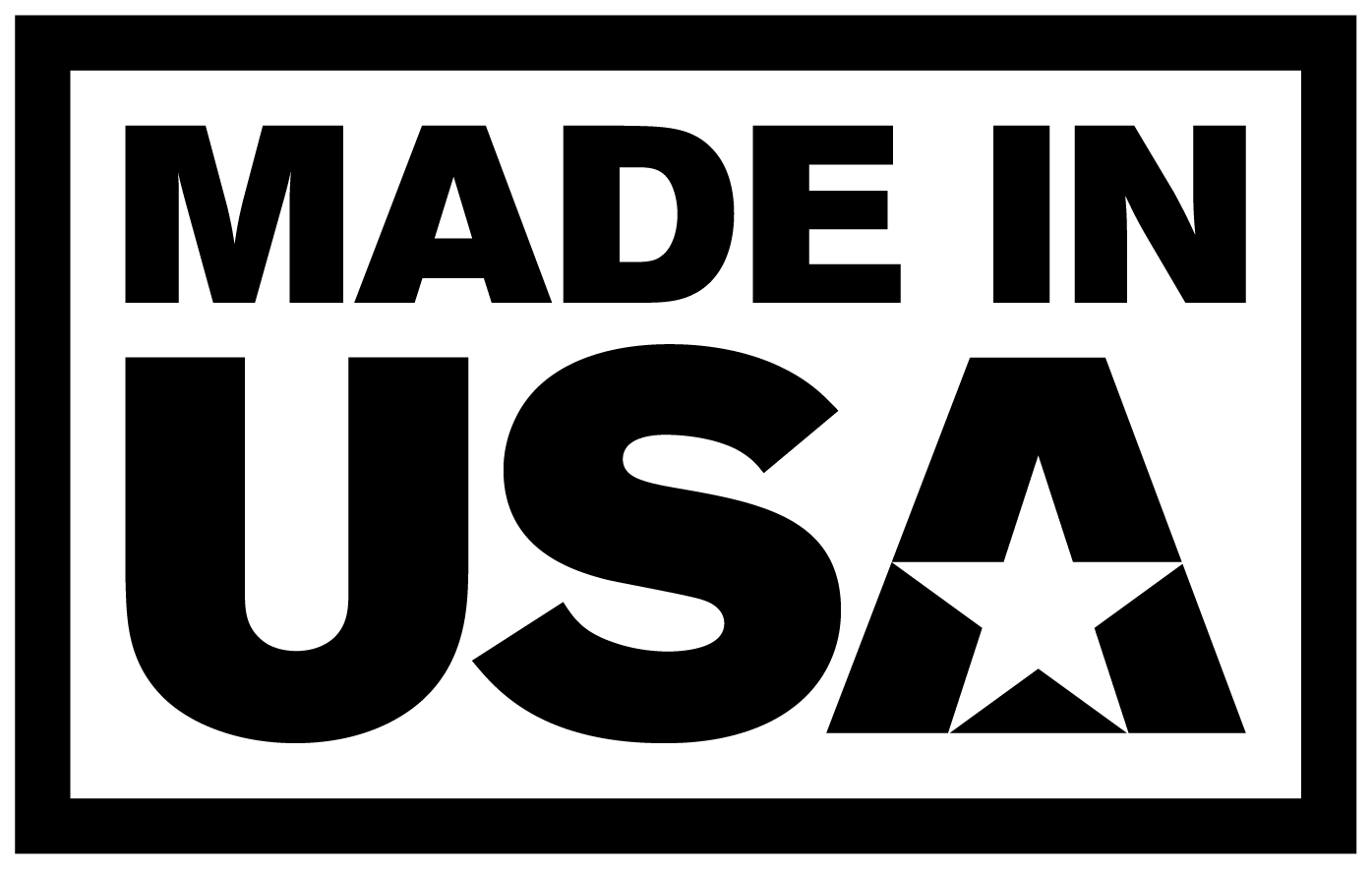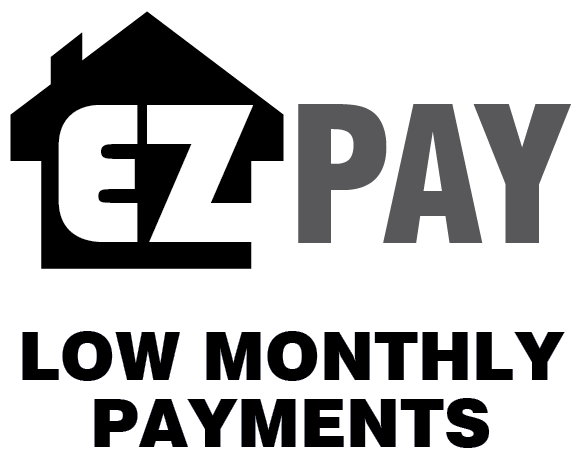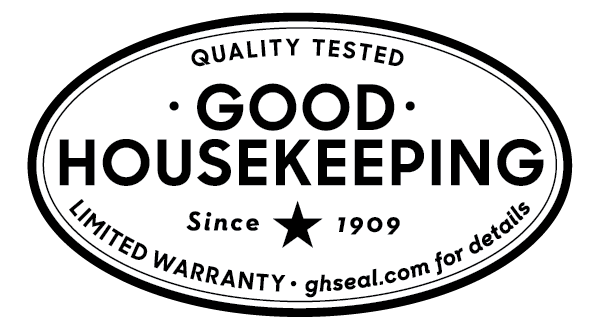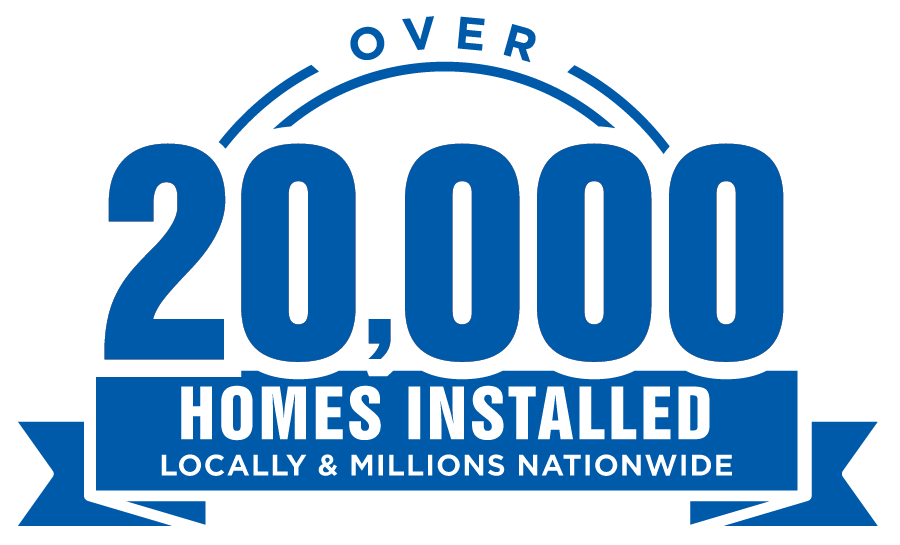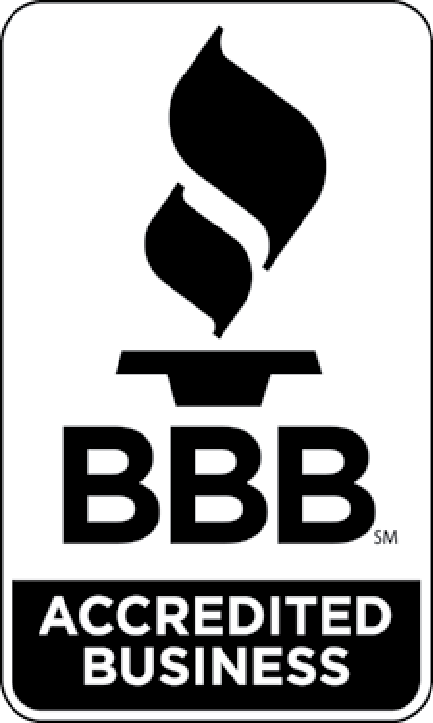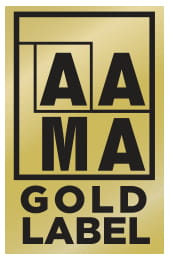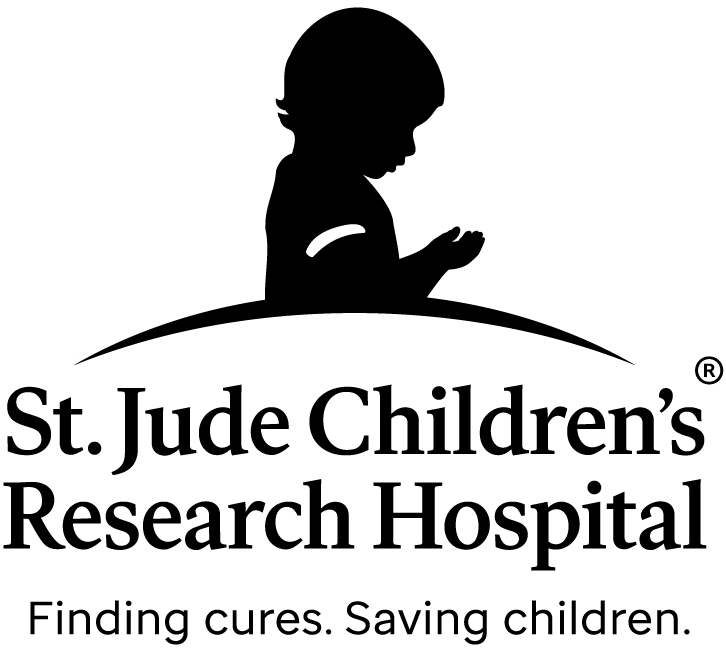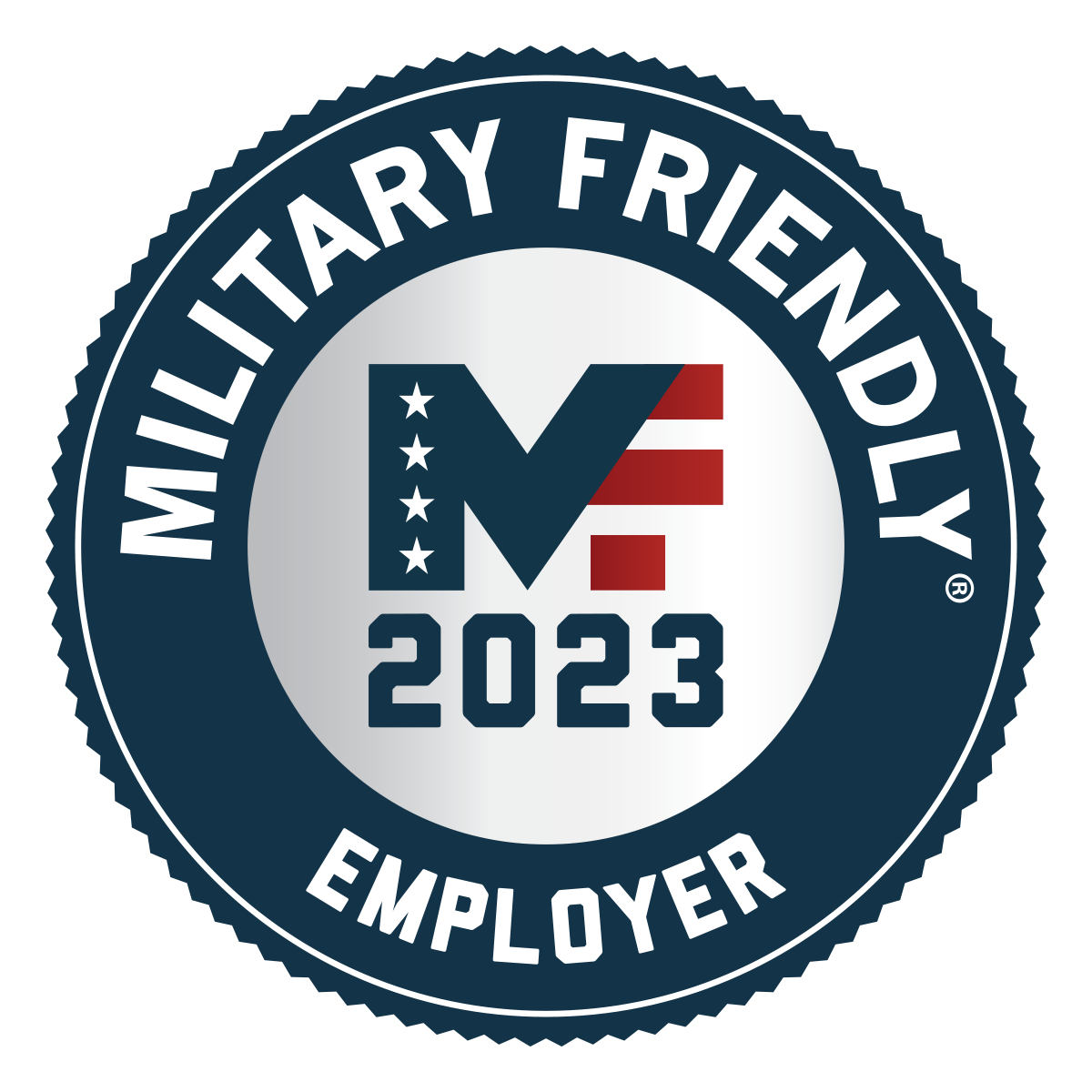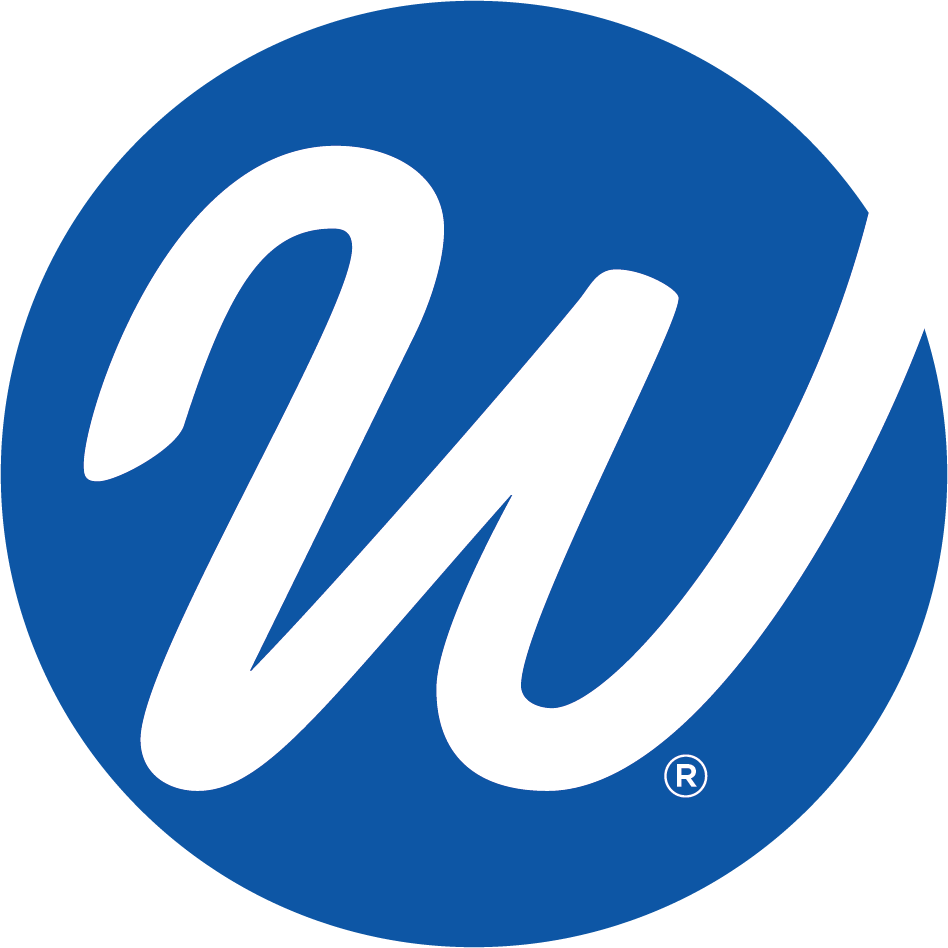 SHOWROOM ADDRESS:
199 Interstate Drive, Suite N, Richland, MS
This Window World® franchise is independently owned and operated by A&E Holdings LLC, TW 2 Holdings LLC and W-T & T-W Holdings LLC d/b/a Window World under license from Window World Inc. Fully licensed & insured. Previous sales are excluded and offers cannot be combined. ¹All payments based at 6.9% APR Bank approval needed. Must qualify. Ask for details. ²No interest if paid in full within 18 months with regular monthly payments. Bank approval needed. Must qualify. Ask for details. ³All payments based on 10 squares & 120 LF of soffit & fascia at 7.99% APR for 60 months. Bank approval needed. Must qualify. Ask for details. *Select products only. Ask for details. For more information, consult your tax advisor and visit EnergyStar.gov.